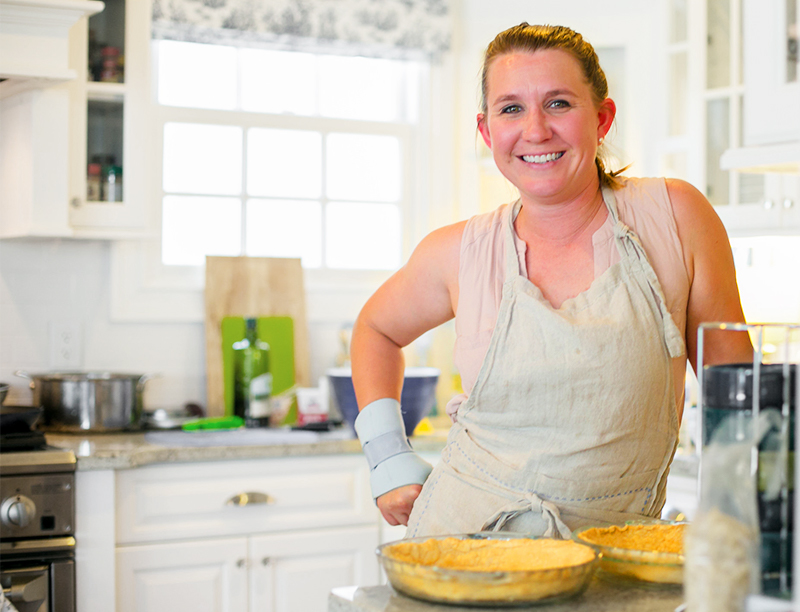 Hi! I'm Talia Bunting and I believe cooking should be fun, not a chore. I create recipes that are simple, fun to make, and yummy to eat.
I live with my husband and two sons in Atlanta, Georgia. (In Hotlanta? Check out my Dining Guide!)
The Recipes
Most of my recipes use simple flavors coupled with good quality ingredients.  Cooking should be fun, and easily accomplished at whatever skill level you have. We mess up along the way, but we have fun doing it.
The food I like is high quality, high flavor, high nutrition (mostly), and delicious to eat. These recipes will help improve your technique, knowledge base, and help you try new foods.
But most of all, I share recipes, ingredients, and techniques to have more fun in the kitchen.
Why I Decided to Blog
I've always loved food, but in my twenties I built a career in the nonprofit world. I quit in 2014 to live in Paris and California with my husband and one year old son.
I knew I wanted to make a switch into the food arena, but I also knew I wanted to be able to travel and live anywhere (in other words, not very conducive to a restaurant position). Joe had already launched his successful blog three years earlier so it seemed like a natural fit.
We're raising our boys together and enjoying the adventure.
About Talia
I do all the writing, recipe creating, photography and cooking for taliabunting.com.
I started cooking in college when I made spicy chicken lettuce wraps for my best friend's family and they all got explosive diarrhea.
After that I decided clearly I had something to learn and began the life long process of teaching myself classic techniques, skills and good ingredients.  I have been blogging in some form since 2007, but didn't start in earnest until 2014. Joe Bunting does the coding, design, and editing.
Favorite Recipes
If you're new to Talia Bunting, check out these five fan-favorite recipes.
Other Resources and Opinions (I have a lot of opinions)
Traveling
When we're not having a baby, we try and spend a few months traveling each year. Here are some of the blogs I've written from our most recent travels.
Get the Free Guide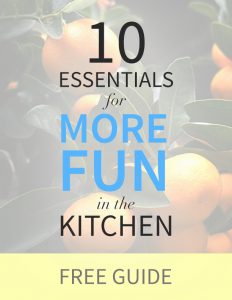 If you want to become a better cook faster AND have more fun doing it, grab a copy of my 1-page guide which gives you the 10 essentials that will transform your cooking. I use these tools and ingredients daily in the kitchen, and so do most professional chefs.
You can download the guide for free here.
And don't forget, have fun!