Have you ever moved to a brand new city with neither kith nor kin? Navigating the murky waters of relationships and friendships can be tricky. How do you find your kindred spirits? Finding common interests often helps or joining a local club, and you can't go wrong with a meal and a glass of wine.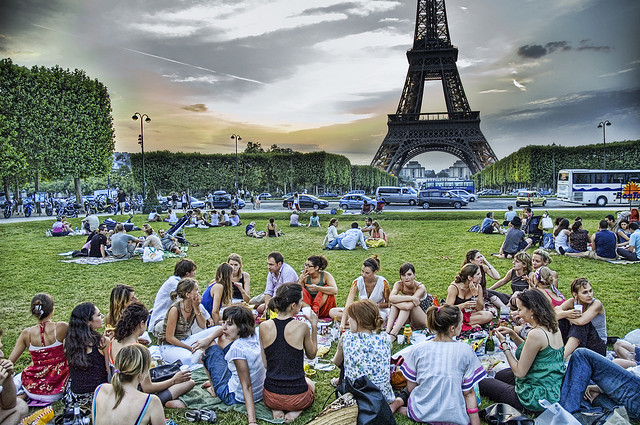 Photo Credit: Trey Ratcliff (Creative Commons)

Making Friends in Paris (and Georgia!)
When Joe and I got engaged, we decided there would be several values we wanted to live our lives by. At the top was hospitality. We wanted our home and lives to be open as often as possible, for people to feel welcome, peaceful, safe and happy. Lots of times we've found this happens through laughing, good food, fun, and long conversations (and a little dancing never hurt anyone). We've spent the last year and a half practicing with some of our closest friends in Georgia. With this group, we've gone through quite a few seasons together—we've celebrated love, failure, babies and birthdays (hoping for a wedding or two in the future:).
The newest addition Waverly Berlin. Isn't she just a dolly?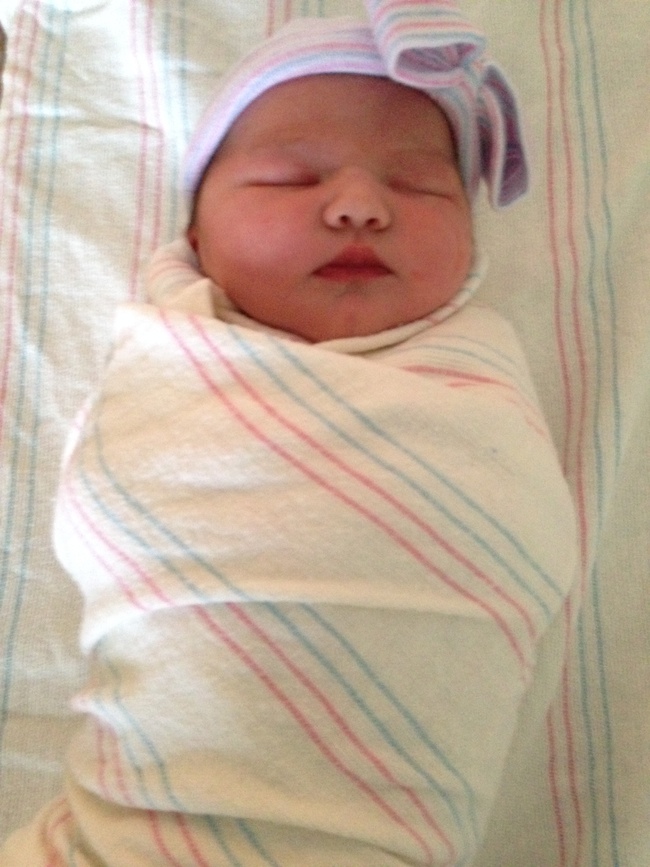 When we came to Paris, we knew we were going to miss the oxen (the silly nickname we somehow started calling ourselves), and while we might not be able to have the depth of friendship as quickly with people here, we could at least start forming some relationships. So, last Saturday we had a few people over that we'd met and one that we hadn't. I made rabbit, they brought macarons (from Pierre Hermè obviously), and the wine flowed. We laughed and got to know each other over the next few hours and by the time the church bells down the street began to gong, we'd made some new friends.
Paris really is better when you have a friend. While we're missing our friends in Georgia, we're enjoying it here just a bit more now.
How to Make Rabbit in an Hour
Rabbit is everywhere here, so it's easy to get ahold of, but, you might have to hunt a little to find it in the states—or consider finding a local breeder. But I will say, it's worth it. I had no idea that rabbit meat was so tender and carried so much flavor. I adapted this recipe from Food and Wine. (But one of my best friends has made it with beer, bacon and wine before—which also sounds delicious. Mostly if you braise this meat you'll be good to go.) I added in a carrot, but with braising, you can add in any almost any kind of root vegetable you'd like to alter the flavor slightly.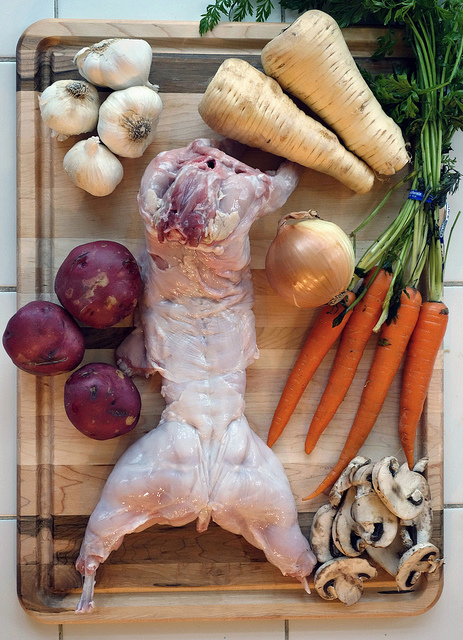 Photo credit: Tom Hart (Creative Commons)
Ingredients
1 three pound rabbit
1/2 cup of Dijon mustard
2 cups of white wine
2 cups of chicken broth
1 fennel bulb diced
1 medium onion diced
2 garlic cloves sliced
1 carrot
2 shallots
1 rosemary sprig
3 thyme sprigs
crème fraîche (optional)
1. Season rabbit pieces with salt and pepper. Then, using the mustard as a paste, coat the rabbit. Using your hands is acceptable. Cover and refrigerate overnight.
2. Preheat oven to 325 degrees. (If you don't have access to an oven, doing this on the stovetop is fine also, just reduce heat to low. I didn't make it in the oven because I didn't have the proper tools in my teensy kitchen, but it's easier if you can use an oven.) On stovetop, heat two tablespoons of oil in heavy bottomed skillet (these are the best ones for the money). Add the rabbit and brown each side (about 2 minutes to a side). Don't play with it in the pan, only turn it once. Once browned, remove and place on plate.
3. Add the onion, carrots, shallots, fennel, garlic, thyme and rosemary and sauté until soft. Add the wine and make sure to scrape up any bits (bits are good, they add so much flavor to any broth/sauce you're creating). Add the stock and bring to a boil before adding rabbit pieces back in.
4. Cover the skillet and place in oven for about an hour, or until meat is tender.
5. Remove from oven and take out bunny and put in serving bowl (liquid to be added later). Strain braising liquid through a sieve and return to stove and boil. Reduce liquid by two-thirds, 5-10 minutes or so. Pour over rabbit and serve. Top with crème fraîche.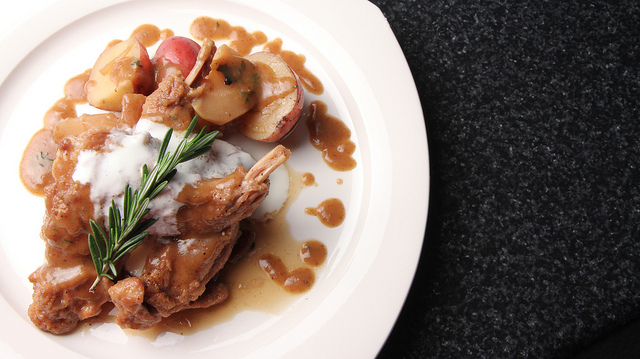 Photo Credit: Jay del Corro (Creative Commons)
Serve with: Polenta, as recommended in the original recipe, and roasted brussels sprouts (throwing some roasted potatoes in there too, isn't a bad idea either).
Drink with: Viognier
What do you do to make friends when you're in a new city?