On Father's Day Joe is king. (He's king of my world every day, but I do a better job of acting like it on days like Father's Day and his Birthday). We started the day off with his favorite breakfast — French Toast. And since I was missing Paris, I decided to stuff it with our favorite crepe ingredients – Nutella and bananas. If you like Nutella at all, or chocolate, or french toast, or breakfast, then you will love this recipe of Nutella and Banana Stuffed French Toast.
Stuffed French Toast Varieties
I've never made stuffed french toast before, mostly because I hate french toast. But when I was looking at different ways of doing it, all I could find was recipes that suggested you bake it. While I want to celebrate Joe well, I didn't want an overly complicated recipe when I was still working on my first cup of coffee. I did find one recipe that gave me permission to make it into a sandwich, dip it in the milk mixture and fry it – so I went with that.
Also, I've seen lots of recipes use heavy cream instead of milk. I've never done that, but it sounds yummy, so if you've got some lying around the house, you may want to try it.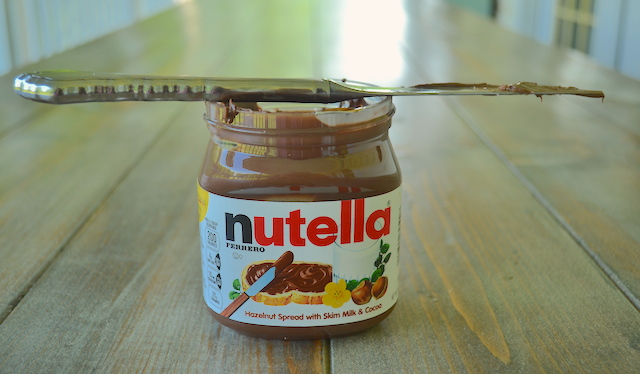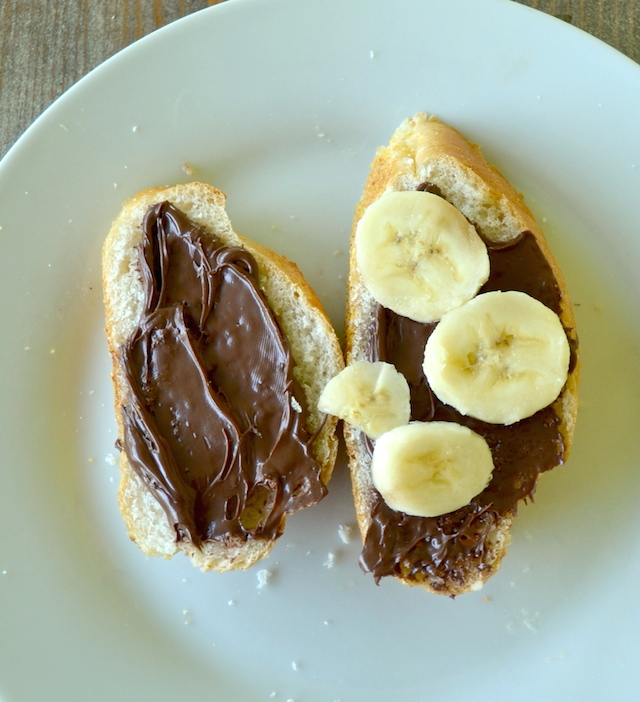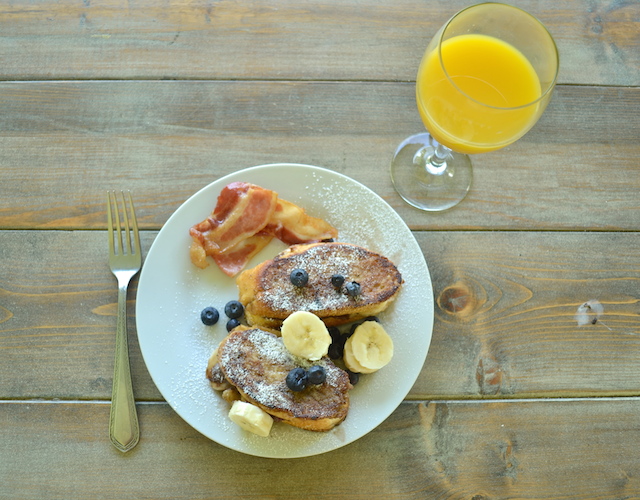 Ingredients
2 eggs
1 cup of milk
1/2 teaspoon of vanilla
pinch of salt
1 teaspoon of cinnamon
1 loaf of french or italian bread
Nutella
bananas
2 tablespoons butter
Whisk together eggs, milk, vanilla, salt and cinnamon.
Slice bread into 1/2 inch slices, spread two slices with nutella, layer with banana and top with second slice.
Dip sandwich in milk mixture and add to skillet on medium heat. Cook until golden brown, about 4 minutes a side.
Dust with powdered sugar and enjoy while hot.
Alternatively, this makes a delicious dessert topped with Vanilla Haagan Dazs
Serve with: Bacon (cause bacon always)
Drink with: coffee and orange juice (no surprise here)