Just a quick blog today to let you know about a digital recipe organizer. Recipe organizers abound and while Pinterest is great, Yummly is particularly helpful. It not only is devoted specifically to food, it also categorizes the nutritional content for my recipes. Other than that though, they operate very similarly.
I've been playing around with it for a few months and wanted to go ahead and give you the heads up so you can save recipes there as well! On any of my blog pages, find the share buttons on the left and click on the one that says Yum (it's the orange one).
It will help you create an account (super easy). And you can start saving recipes right away! Here's the page where I publish.
And here's an example of what it looks like!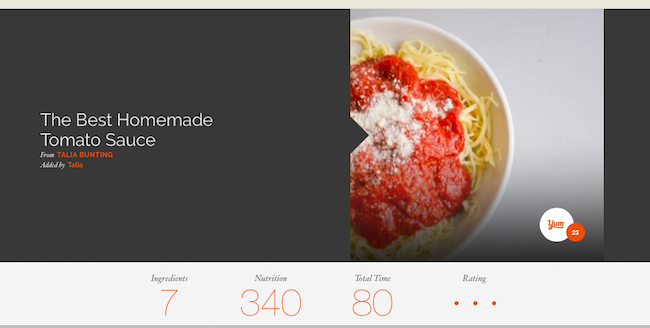 You can still see all my original recipes right here on my blog. But if you want an easy way of accessing them all at once (instead of having to navigate and find the pages), then Yummly is great.
Let me know if you have any questions!