My second youngest sister gets married on Sunday. She is marrying an Irishman, which is appropriate because her whole life she's played celtic music, dressed up like a fairy and spoke in an Irish accent. Phil is fantastic and we've loved getting to know him. When his family arrived this past weekend, we of course had to have the whole crew over for dinner.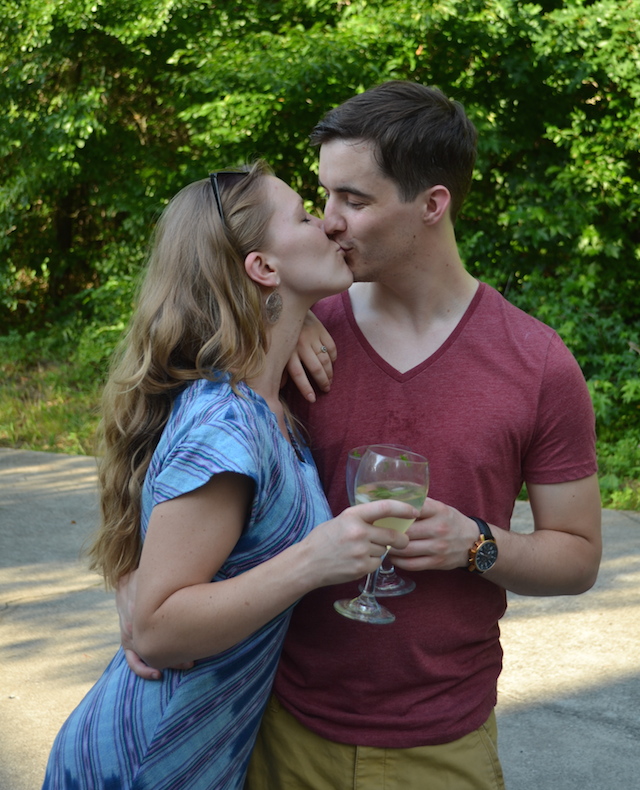 And since it was also my birthday (I turned 29 again), we had a feast! I love flank steak, so I threw together a marinade inspired by one of my favorite websites, Cooks Illustrated. It's the best flank steak marinade in my (humble) opinion.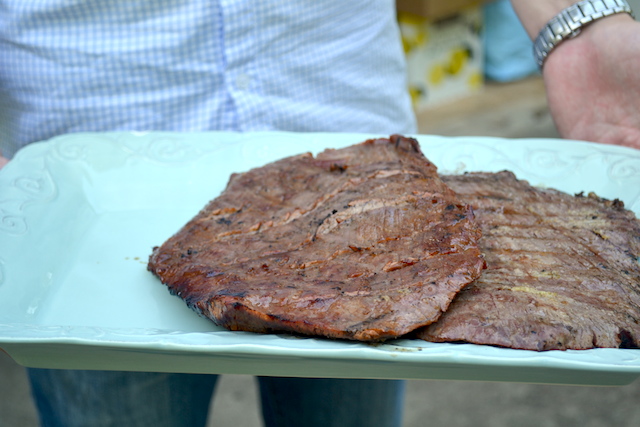 To Note about Flank Steak
Flank steak is a cut from the belly muscle of the cow. It is tender, but really shouldn't be cooked past medium-rare (but really you don't need to be eating anything that isn't medium-rare or less) to avoid tough chewy meat. I've tried a number of different marinade, but what I've found is that after marinaded in liquid, this particular cut of meat can become mealy and stringy. With a marinade "rub" it can soak up the flavors without affecting the texture of the meat — which is why I consider it the best flank steak marinade.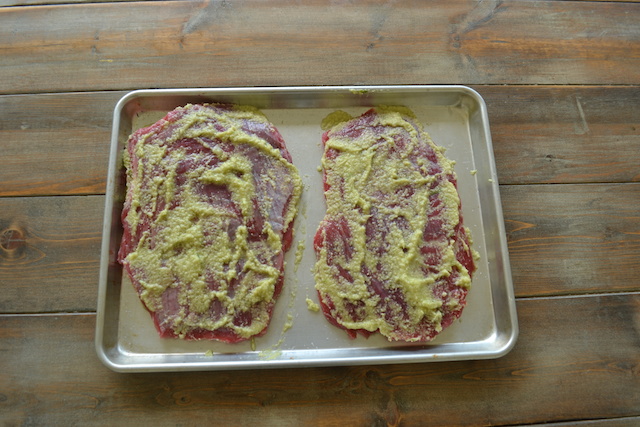 There are a lot of components in executing a good steak.The most important in my book is salt. Salt tenderizes meat and helps the natural flavors of the meat shine. If you're meat isn't well seasoned it will taste bland, boring and dull. Alternatively, a well seasoned cut of steak will be bright and so very tasty in your mouth.  But be careful not to over season your meat either, you can generally figure on 3/4 teaspoon of salt per pound of meat.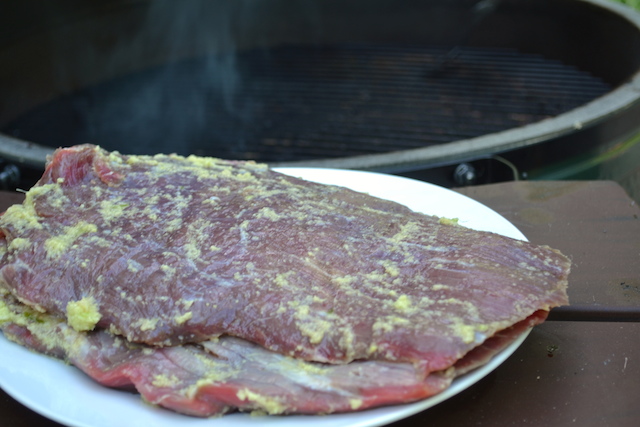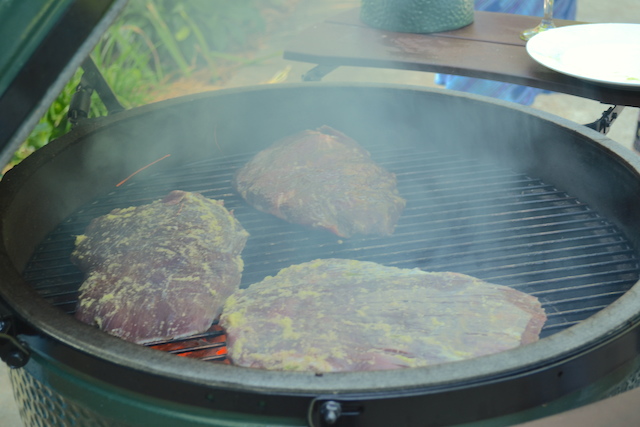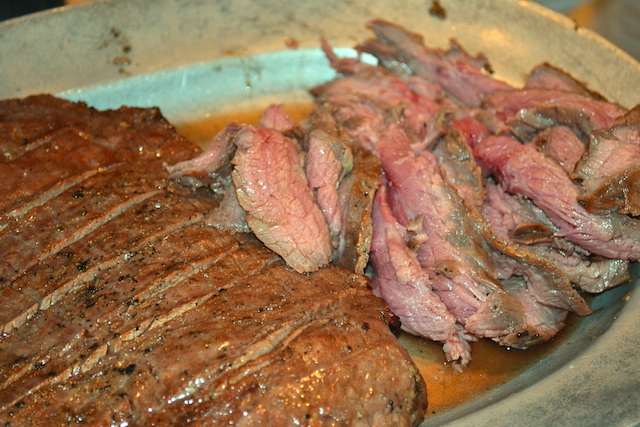 (you'll have to excuse the poor picture, we were in a hurry to eat (on account of it being so yummy) so I didn't have time to get the proper lighting)
Ingredients
1 three inch piece of fresh ginger
3 garlic cloves
1/4 teaspoon of wasabi powder
4 tablespoons of sesame oil
2 tablespoons of sunflower oil
2-3 scallions
kosher salt
1 two pound flank steak
Combine ginger, garlic, wasabi, oils and scallions in large jar and puree using a hand blender.
With a fork, prick steak all over on each side (about 20 times). Sprinkle salt liberally on steak and rub in. Spoon paste over steak and rub, flip and do on the other side. Let marinade in paste for at least 1 hour and no more than 24 hours. I marinaded for 2 hours and it was delicious.
Heat grill to moderately high heat (450-500), scrape off paste and grill 4 minutes a side (only turning once).
Let rest 5 minutes before slicing against the grain and enjoy!
Serve with: Potato Salad, Grilled Watermelon-Salad and Grilled Asparagus
Drink with: Francis Coppola Cabernet Sauvignon (as cliché as a cab and steak may be, it's cliché for a reason – it works).