I wasn't really a mayonnaise person until I went to France. They have a unhealthy relationship with mayonnaise. Practically every restaurant has a shrine to it (as well as one to moutarde). They dip everything in it — steaks, fries, eggs. You heard me eggs. The way we might order spinach artichoke dip, they order hard boiled ouefs with mayonnaise. Which I guess just means they really like eggs, cause really it's just egg dipped in more eggs. That level of mayonnaise love is a bit much for me. But mayonnaise is still delicious and useful! Here I share my favorite homemade mayonnaise recipe.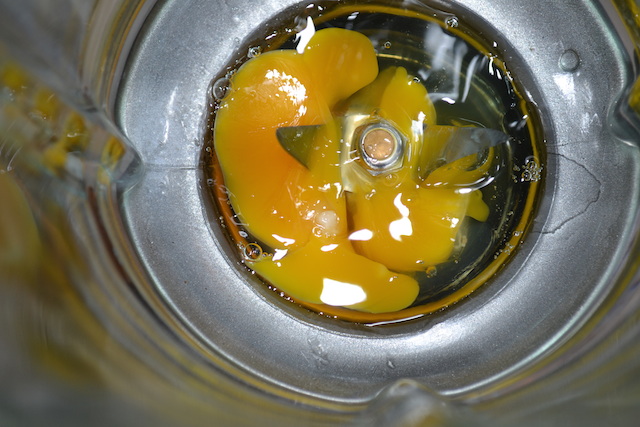 The French Love Mayonnaise
The French appreciation for mayonnaise has helped me see its virtues. Like how yummy it is and how it goes with everything. When I got home from Paris I started making it from scratch – it's easy to always have it on hand this way and it's so much healthier for you. You can choose the oil you use, you don't have all those preservatives, and you can use good quality eggs making for really delicious mayonnaise. Now I'm a mayonnaise fiend, I make it a couple of times a week. I'm pretty sure it has nothing to do with the love handles I've acquired since being home.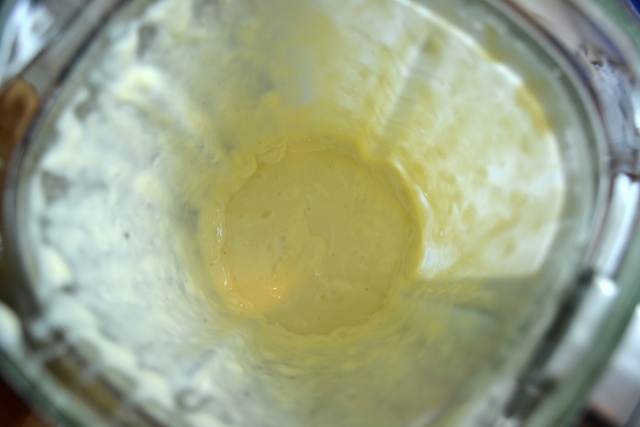 What You Need to Know About Mayonnaise
One egg yolk will only absorb 3/4 cup of oil. Some recipes will call for more oil, but if you don't keep the ratio of egg yolk to oil in line then the sauce will thin or curdle, bleck. Two egg yolks will make a thicker sauce.
Julia Child says mayonnaise is better in the food processor. I've always made it in a blender and it's been great, but it's hard to argue with the matriarch of French cooking. If you have a food processor small enough, or are making quantities large enough then you probably should use it.
If you don't quite like the flavor or are making the mayonnaise as a base for something in particular, you can change the acidic ingredient to compliment your meal (if you're making coleslaw you might use malt vinegar instead of lemon juice).
I started tinkering with the original recipe from Nourishing Traditions and came up with this. The biggest change I made was using sunflower oil. I didn't like the intense olive oil taste that using olive oil gave the mayonnaise. Sunflower oil gives a more natural balanced flavor.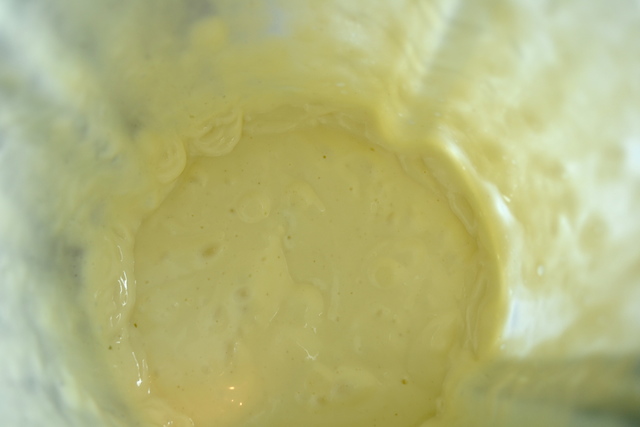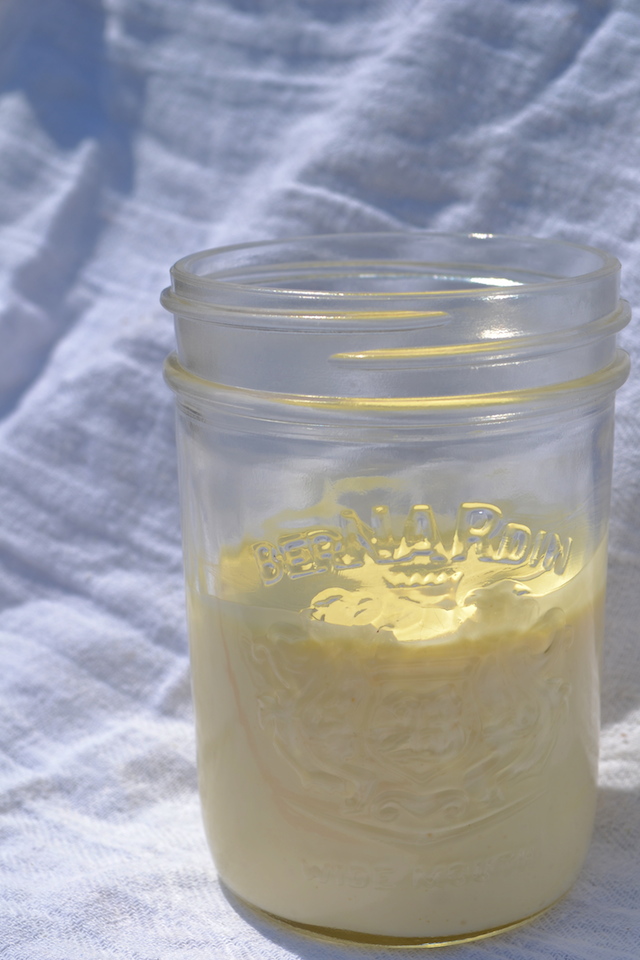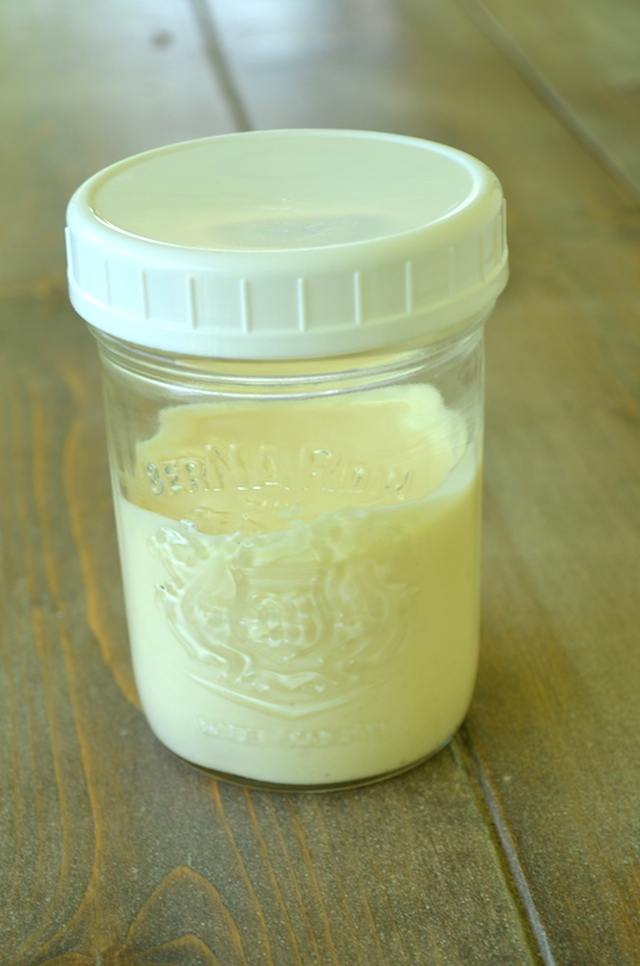 Ingredients
2 egg yolk
3/4 cup of sunflower oil
1 1/2 tablespoon of lemon juice
1 teaspoon of dijon mustard
pinch of salt
In blender or food processor combine egg, yolk, lemon juice, mustard and salt. Blend about 30 seconds until they are thick and sticky.
Continue to blend on low speed and using the hole at the top of the lid, slowly add in oil while blending. You should hear a significant change in sound which means it's thickening, once about 2/3rd of the oil has been added.
Spread on your favorite sandwich or use as a base for dressings.