It's hot out now, so I am declaring it salad week! I'll be sharing some of my favorite salads all week long – lucky you…:)
One of my favorite discoveries in Paris was fennel. It's not a common ingredient in the kitchens in the States (at least in the south), but every French fridge is stocked with it (or more likely their cupboard since refrigerator space is reserved for only the most important items, like milk). I loved learning to cook with it. And since its coming into season here, I wanted my family to experience the glory that is fennel as soon as possible. Here is a recipe for serving it as a salad.
My Second Mother's Day
We had a feast for mother's day, I got to make the entire fam some of the foods Joe and I ate in Paris. We had Braised Rabbit, Sarladaises potatoes, Seared Duck Breast, Celery Root Puree, an Asparagus Salad and a Fennel and Grapefruit Salad (which I'm sharing today).
Fennel is in season in summer and autumn, and grapefruit starts going offline in May, so this is most delicious if you catch them when they're both in season. It's a very versatile ingredient, pairing well with heavy or light dishes, depending on how you're feeling. I try to always keep some on hand.
I was inspired by this recipe by Food and Wine, but didn't like the mush of the pear and kiwi with the crunch of the fennel. Also I thought the dressing needed a little rounding out. Next time I make this, I think I'll try adding in arugula or radishes as well.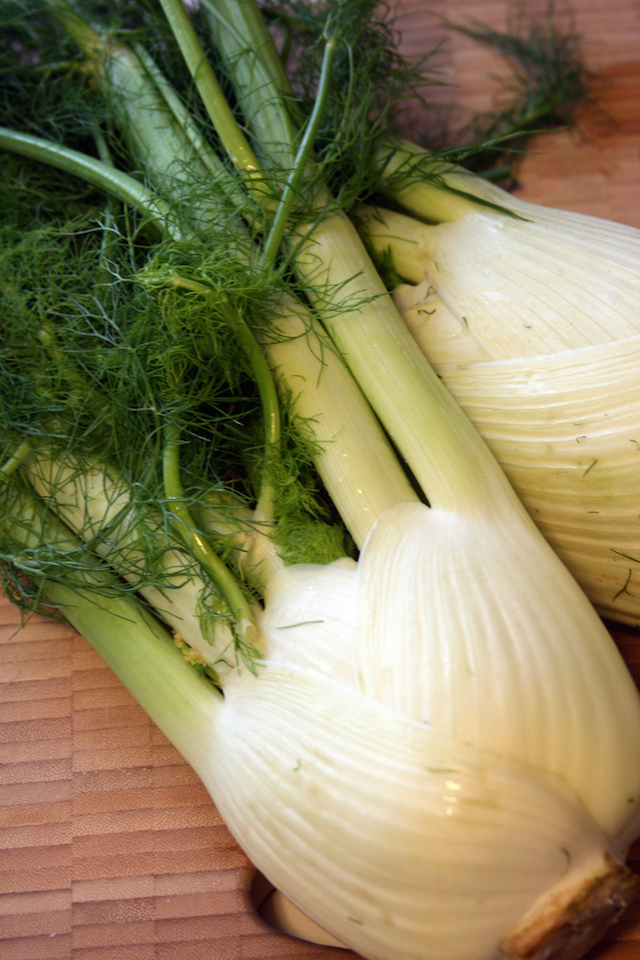 Photo Credit: bourgeoisbee (Creative Commons)
Ingredients
1 fennel bulb
1 whole grapefruit
1/2 teaspoon of lemon zest
2 tablespoons of lemon juice
1 tablespoon of minced shallot
2 teaspoons of freshly grated ginger
1/2 teaspoon of wasabi paste
2 tablespoons of champagne
8 sprigs of cilantro, stems removed, but leaves remaining whole
Whisk together lemon zest, lemon juice, ginger, wasabi, cilantro and champagne in bowl.
Slice fennel thinly, preferably on mandoline (this allows for consistent thin slices) No one wants a mouthful of just fennel.
Peel, depith and cut grapefruit into segments.
Toss fennel, grapefruit and dressing together.
Serve with: a light meat or white fish
Drink with: Sauvignon Blanc