I've always been pretty low maintenance when it comes to my appearance – pony tail, a little mascara, jeans and a t-shirt and I'm good to go. When Joe and I got married he looked in my closet one day and said, "Wow, you own a lot of beige and cotton." Apparently this was code for, "Maybe we work on your wardrobe a bit."
So I've been trying to kick it up a notch. With Stitch Fix, they help me pick out clothes to update my wardrobe and it also saves me time going to the store on Saturdays when I'd rather be drinking coffee and going to the Farmers Market.
But, I'll let you decide for yourself. Here are the pieces I received and what I'm thinking of keeping.
1. Kahlo Racer Back Striped Maxi Dress ($78). Negatives: I wasn't crazy about it being a cotton knit dress (on account of that's most of what I own). I also didn't like the horizontal stripes on a maxi dress. Positives: The length is perfect for me. Being a shorty, this has happened twice in my life. I love the crocheted(esque) detailing on the chest. I love the bright happy colors. Joe doesn't like it and wants me to send it back. I want to keep.
(Also, Jesse wanted me to tell you  – if anyone is jealous of her outfit she is willing to style you as well for a small fee).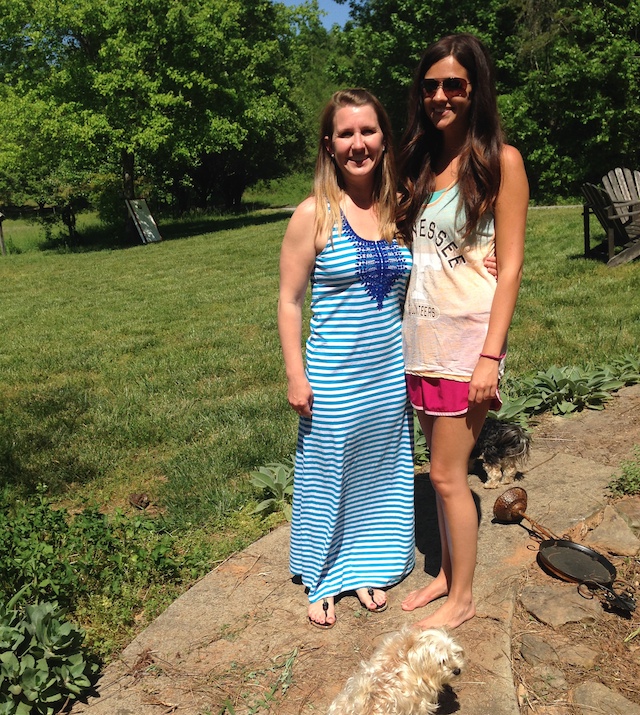 2. Abrianna Longsleeve Knit Cardigan ($48). Negatives: Georgia is 80 degrees in the spring and 90+ in the summer. I do not need anything long sleeved. It was also too big. Positives: Loved the color and the length. Sending back.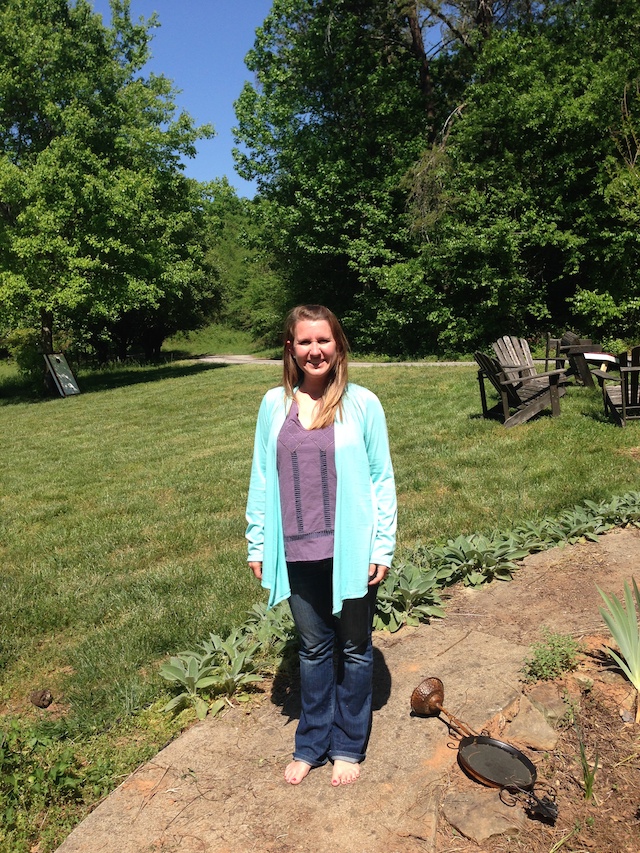 3. Shelli Crochet Detailed Tank ($68) Negatives: Slightly large on me and shorter than I wanted. It's very bohemian style, which I like but don't typically pick. I think I may have stretched myself and kept this if it fit me better, but it hangs funny on me. Positives: I liked the fabric a lot. I liked that it was different. Sending back.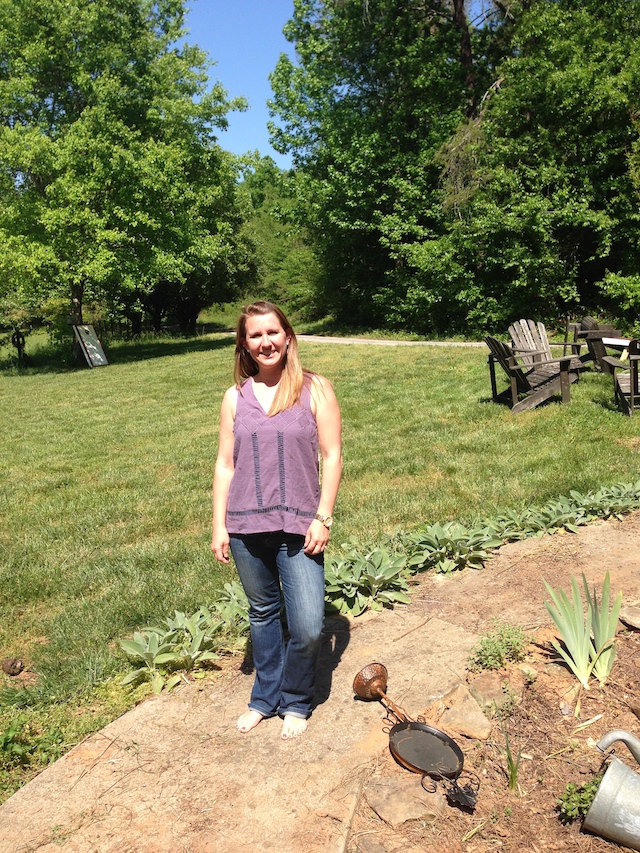 4. Lori Lace Fit & Flare Dress ($88). Negatives: Fit and Flare is not a very good look for me. It had a small tear in the lace in the back. The sleeves were a little big. Positives: Love the neckline, love the lace, love the back, the length was perfect for a short dress. I think the picture looks better than it does in real life. Joe loves the dress, I really do not like the way it fits me. Undecided.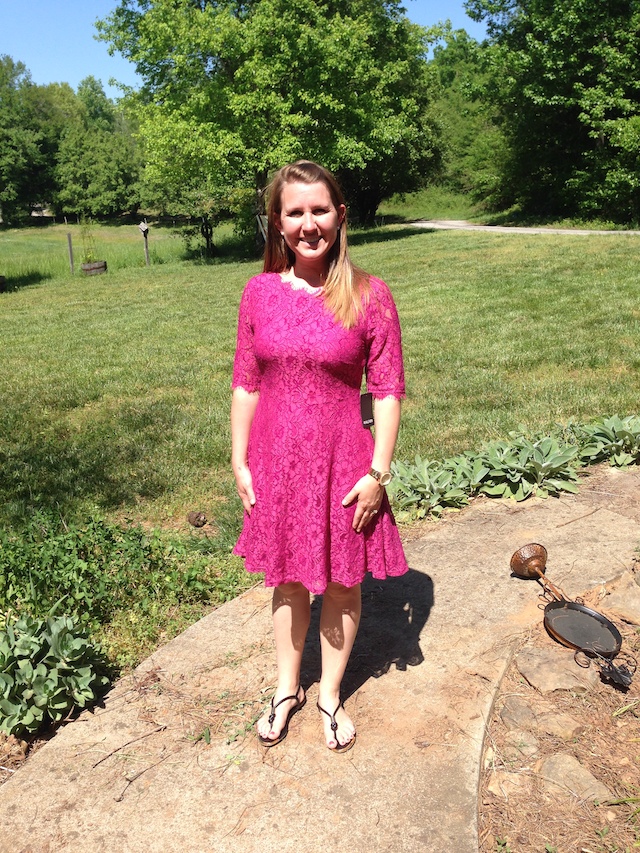 5. Millie Lantern Magnetic Bracelet ($32). Negatives: Magnetic lock. Positives: I like how delicate it is. I think it's very pretty, and I love the gold color. Ultimately I decided to send this back though because my sister has the same bracelet from one of her fixes and it falls off of her all the time.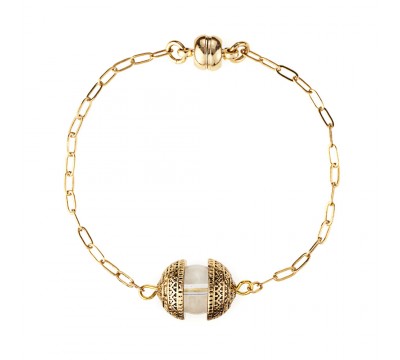 Stitch fix does not pay for reviews, but I do get a referral credit if you sign up!:)
What about you? Have you ever used Stitch Fix? Also, tell me what you think of the clothes!