Figs are an underrated fruit. Not only delicious, they have an almost exotic feel to them. Figs are coming into season out this way and since they're so much more accessible in California's mediterranean climate, I'm enjoying all the different ways to eat them. The easiest way (aside from raw by themselves) is throwing them into salads. Here I share a Fig & Goat Cheese Salad.
Santa Barbara Farmer's Market
I went to the farmer's market in Santa Barbara for the first time three weeks ago. I love the market aside from always getting fresh ingredients — I can trust that what I'm getting is in season. The first week I went peaches were EVERYWHERE, two weeks ago I showed up and found figs and grapes. I love seeing the turnover of produce, it makes me feel safe inside, like these farmers aren't trying to get me to buy fruits and vegetables that are grown only in greenhouses, but rather real fruit of the earth.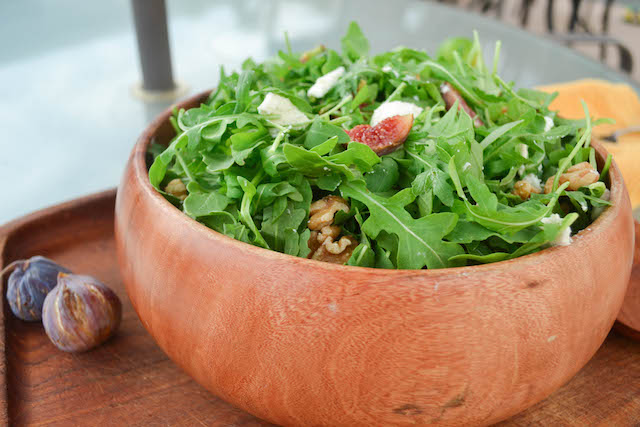 When I saw figs, even though we have a fig tree in our backyard here (ours aren't quite ripe yet) I bought some so we could start the fig season asap.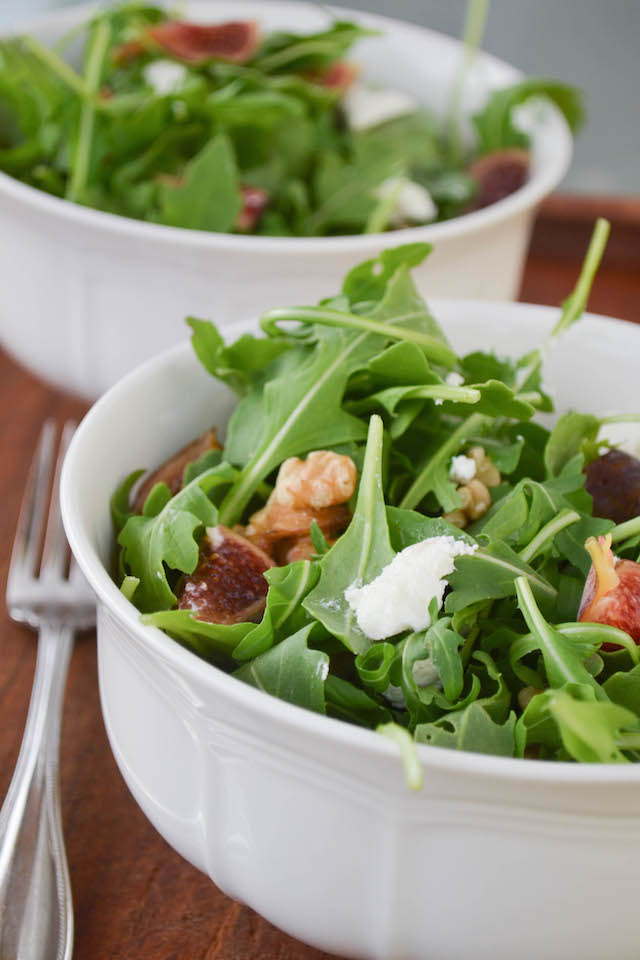 Salad Ingredients
4 ounces of goat cheese cut into chunks
10-15 figs quartered
4 cups of arugula
1/2 cup of walnuts (preferably toasted)
Vinaigrette Ingredients
1/2 cup of good olive oil
3 tablespoons of balsamic vinegar
1 clove of garlic minced
1 teaspoon of minced shallot
1/2 teaspoon of salt
1/2 teaspoon of dijon mustard
Combine vinaigrette ingredients in a mason jar and shake until emuslified
Combine salad ingredients in large bowl
Dress with vinaigrette and serve immediately
Serve with: Pork Loin or top with a Grilled Meat of your choice and grilled asparagus
Drink with: Opolo Zinfandel — the jamminess of this zin pairs perfectly with the jam like nature of figs