Visiting a new city for the first time and determine what to do, see and eat can be overwhelming. I'm hoping to make it a little bit easier by sharing one of my favorite discoveries of Santa Barbara, Rori's Ice Cream. And it's my own backyard (a mile from my house).
Rori's ice cream is hands down the best ice cream I've ever had, and that includes hundreds of scoops of gelato I've had in Italy. I am mad at whoever allowed me to come to Santa Barbara over 10 times in the last four years and didn't introduce me to Rori's Ice Cream. It's cruel and inhumane.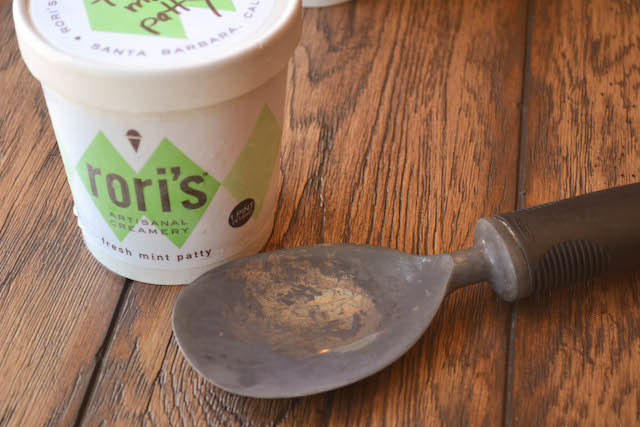 My father-in-law finally introduced me last summer when Joe and I were in town and I will never be the same. Now that I live here I am doing my best to make up for lost time, unfortunately for my butt.
I recently started measuring my steps to make sure I'm active enough, which really just ends up being an excuse to walk down to the factory for a pint. But I feel like if I'm walking a mile, then the badness of it get cancelled out.
And also, I like to think it's a little good for you too. It's organic, it's local dairy, and the fresh mint patty flavor is soaked in herbs. I don't really know what else you want in an ice cream.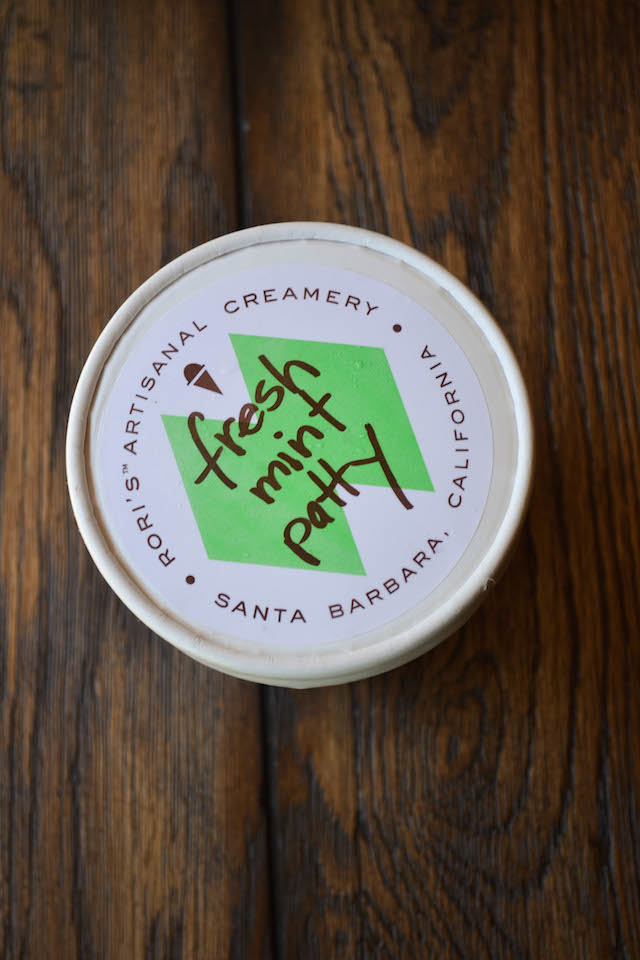 Rori makes 14 different flavors as well as seasonal flavors (Nutella is a summer flavor and OMG. Be still my beating heart). Fresh Mint Patty (if you couldn't tell) is my favorite (and I don't even like peppermint patties). She soaks mint leaves in the cream for three days to really absorb the flavor. Then she adds in chunks of chocolate and chunks of peppermint patties. When you bite into this ice cream the flavor is clean, bright, minty with just the perfect chocolate flavor.
She does this with every single flavor, from Salted Carmel (my FIL's favorite) to Root Beer Float. Every ice cream she churns up tastes like a rich creamy version of the real deal (she even has Biscoff flavored ice cream – like the airplane cookie!).
Truly I am ruined for all other ice creams.
So next time you're in Santa Barbara, do yourself a favor and head over to the Santa Barbara Public Market and get a scoop (or pint) of Rori's Ice Cream.
*I was not paid or compensated for this post in anyway. I just REALLY LOVE this ice cream.