The soul finds nourishment from other souls. And nothing brings two souls together like good food. Unless you're a culinary prodigy, probably you like to read a cookbook or two. But knowing which cookbooks to read and learn from might not be easy, there are SO MANY OF THEM and they ALL look so yummy! I love trying new recipes and here I share five of my favorite contemporary cookbooks.
Whenever I read a new cookbook with Marston (what, you don't read Thomas Keller with your one year old?), he looks at me like, "Don't you love me? Why have you not made me this yet?" And then I feel like a terrible mom because in fact I haven't made him Chateaubriand nestled in a fig and foie gras jus.  I'm only making him plain old macaroni and cheese, and he's lucky when he gets it all put together instead of noodles and chunks of cheese. Regardless, I continue to try out new cookbooks so I can share all the goodness with ya'll (it's a hard life, I know).
Cookbooks To Broaden Your Cooking Horizons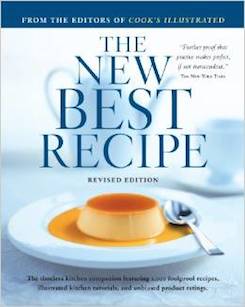 1. The New Best Recipe. This is my Bible in the kitchen. For anything basic, it has the answers. And what I really love about it, is that they've done the research. They share the science behind why they cook the way they do, which I appreciate.
As someone who wants to develop and grow in cooking, I appreciate understanding the why behind cooking tomato sauce a certain way or learning the secret to the best tiramasu I've ever eaten. Seriously, I have never made a bad dish from this book.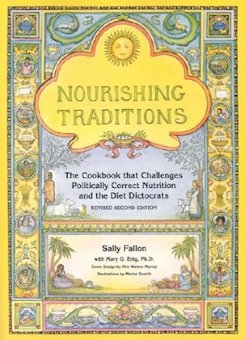 2. Nourishing Traditions. I've been using this book since I've been home from Paris to make fundamentals for my cupboards and fridge.
It also goes into a lot of the background on eating naturally and healthy (with other recipes for making your own kimchi and brewing beer). Most of the recipes in this book use raw, fresh ingredients and are very good for you. I glow now. And I have a halo.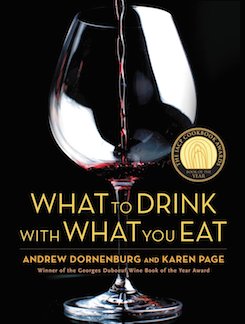 3. What to Drink With What You Eat. Okay, this isn't really a cookbook per se. But, what you drink has great power to enhance or detract from your meal.
My husband got me this for Christmas and I have voraciously read it. It covers everything from wine to beer to cocktails and helps you understand the perfect pairings for meals. This way you don't have to run to google to figure out what to drink with the thai coconut curry soup you made for dinner (you'll already know to serve Monday Night Brewing Fu Manbrew).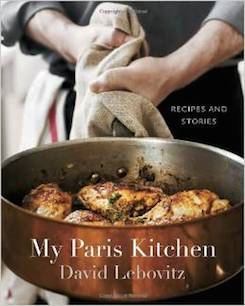 4. My Paris Kitchen. I love this because David cooks like I cook, or by what the French call au pif – by nose. There are so many variables in cooking, understanding the vision for food, rather than just following a list of instructions will make your food go from perfunctory to inspired.
Also, My Paris Kitchen also goes to many of the same haunts I explored when we were in Paris. The recipes and pictures bring back wonderful memories.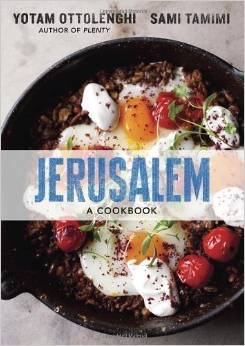 5. Jerusalem. If you like vegetables or if you want to like vegetables, you must own a book by Yottam Ottolenghi.. Ottolenghi specializes in produce and the menus he creates are straight from the Promised Land. I promise you, you'll think you just entered Canaan with the Israelites.
What's your go-to cookbook?