Strawberry season is in full swing in Florida and California. In Georgia the U-pick strawberry fields open mid-April. Strawberries are my favorite fruit. Aside from being healthy, they are very versatile. They transform salads, gazpacho, dips, salsa, savory dishes, sauces, ice cream, more ice cream. The possibilities are endless. Today I'm sharing a family strawberry recipe—Fresh Strawberry Pie from Grandma Ellen Bunting.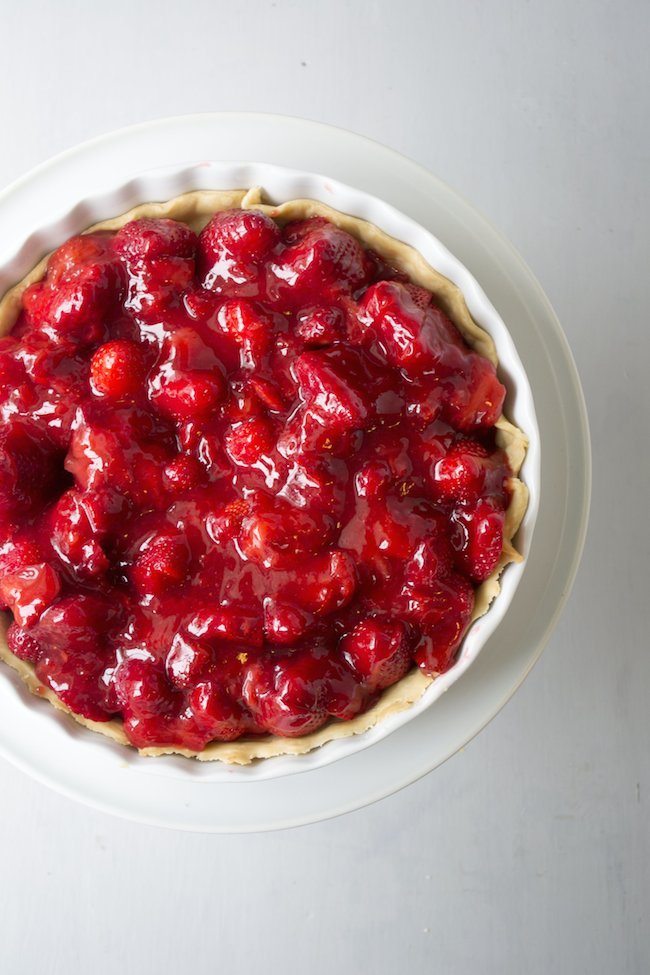 I wish I had known Joe's Grandma Ellen. My children all have her chin and from what I understand she was a wonderful cook who loved to share her food (her recipes certainly are amazing). When we were in California this past January my father-in-law made this for dessert one night.
For something as simple as it is it has a great return on investment. These pies are amazing. I'll be making them again for Easter dinner (and probably breakfast if we're honest) and if you have access to ripe strawberries, you should too.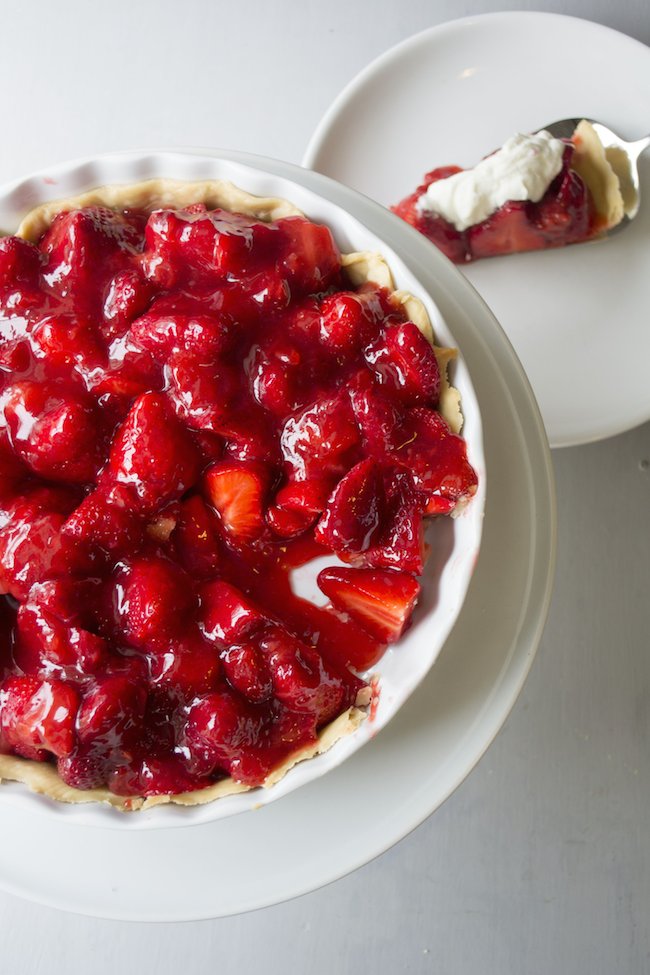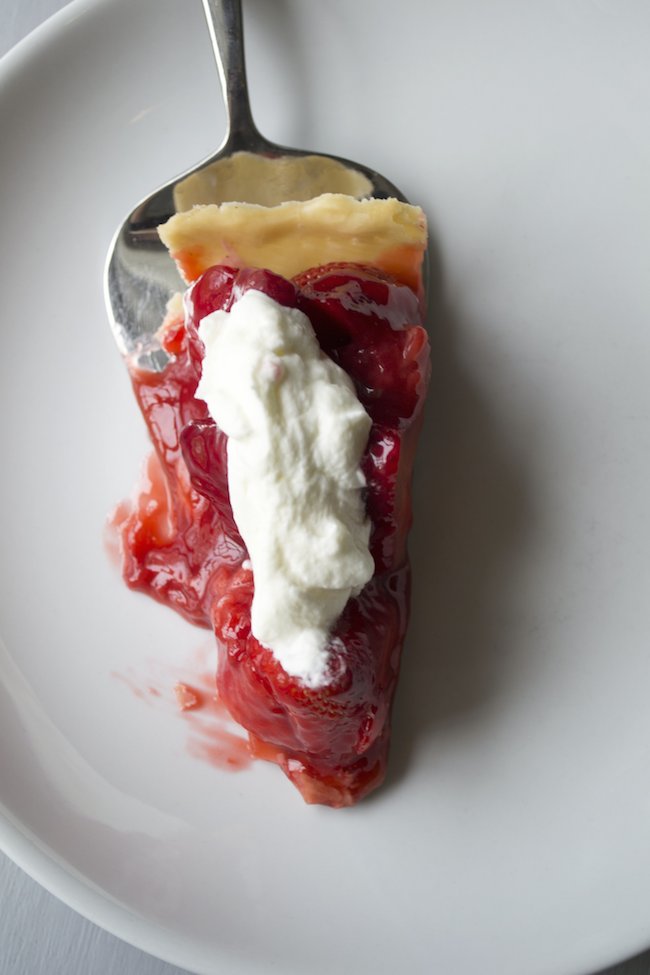 My Notes on Grandma Ellen's Fresh Strawberry Pie Recipe
Choose smaller berries when possible. They are easier to arrange in the pie.
When you are making the glaze, it will be milky white for awhile and then turn clear and thick in a second. This is when the glaze is done. Be sure to continue stirring it occasionally until it does thicken.
I recommend topping the pie with unsweetened whipped cream. The unsweetened whipped cream helps cut the sweetness of the pie.
This pie can be prepared the day before and assembled day of. Do not assemble the day before as it will get soggy.
Do not get out two spoons and eat all the glaze with your three year old before making the pie just because it tastes like candy. Then you'll have to go to the store and buy more strawberries to make more glaze with. Not that I would know. This is not what happened to me at all. I cannot emphasize enough, we did not do this thing.

Fresh Strawberry Pie
Ingredients
Three pounds of fresh strawberries divided
¾ cup of sugar
3 tablespoons of corn starch
Instructions
Bake pie crust until it is golden brown. Remove from oven and let cool.
Pit the strawberries, set aside 12 ounces of the less beautiful berries for the glaze, reserving the prettiest berries for the pie.
Combine glaze berries with sugar and corn starch in small sauce pan. Heat over medium low heat, stirring occasionally. Berries will be milky and then clear. Once they turn clear and the glaze is very thick, like preserves, remove from heat and let come to room temp.
In cooled pie crust place berries upside down, with points pointing upward. Arrange them to fill the pie, largest berries in the center, smaller berries on the rim.
Spoon glaze over top of the berries.
May be served cold or room temp.
Have you tried Grandma Ellen's fresh strawberry pie recipe? Did you like it? I'd love to hear your thoughts. Comment and rate it below!