Happy Saint Patrick's Day! How are you celebrating today? One of the things I love about the United States is how we'll use any excuse to throw a party. The Mexicans beat the French? We'll drink to that! You got a Saint over in Ireland? Let's dye our river green! We need more celebrations in this world and I love that the U.S. likes to celebrate. So in honor of that (and also, to be clear, my brother-in-law is AN ACTUAL IRISHMAN. This recipe might as well be certified.) I developed a homemade irish cream ice cream for St. Patty's day.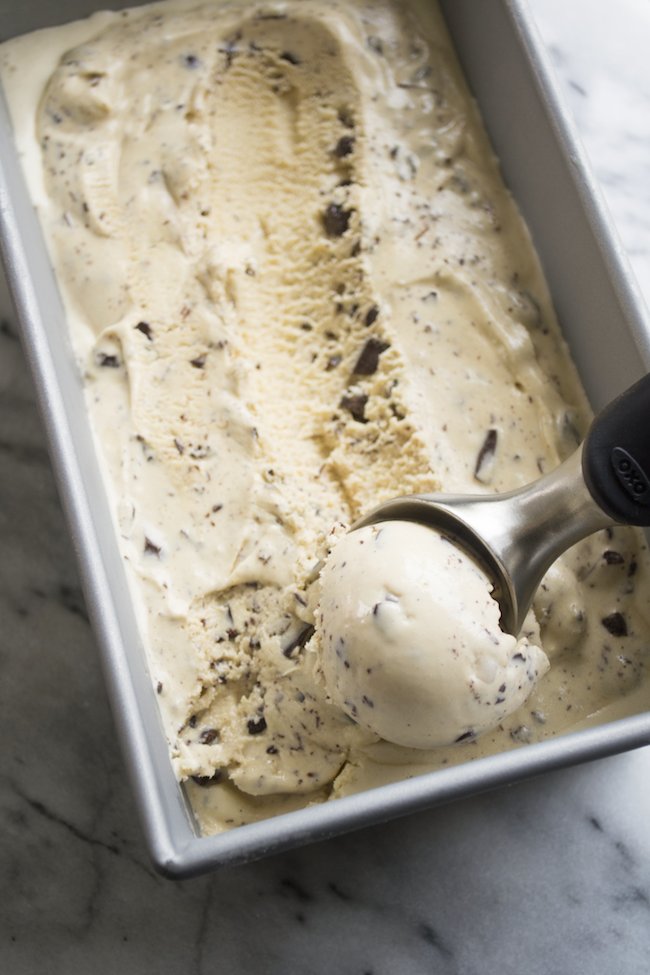 My Notes on Irish Cream Ice Cream
When covering to refrigerate overnight, be sure to have the plastic wrap directly touching the custard. This will prevent a skin from forming.
Be extra careful that your sugar milk mixture doesn't overheat. It may not look different in the pan, but it will alter  the flavor considerably.
If you want to use Irish Cream instead of making your own, sub out the whisky, coffee, cocoa, and sweetened condensed milk and increase milk to a cup. Add irish cream in place of the whisky increasing amount to 1/2 cup.
I know I sound like a broken record here, but I cannot reiterate enough the remarkable difference good quality chocolate makes in recipes. Try doing a taste test with Nestle Tollhouse chocolate chips and Ghiradelli (or whatever good quality brand you like) chocolate chips. You'll never be able to eat Nestle Tollhouse chocolate chips again.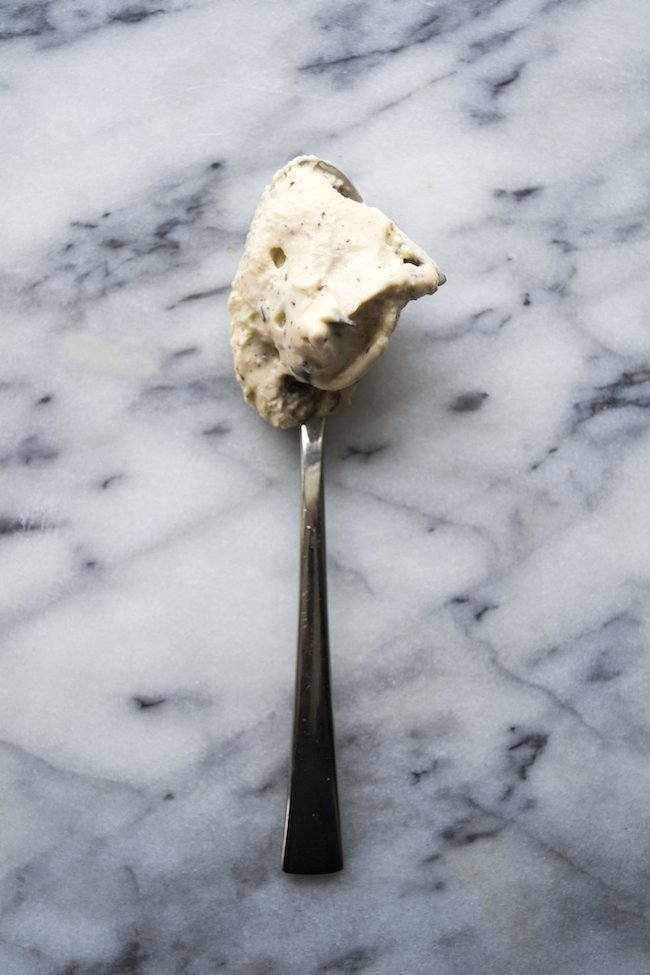 Irish Cream Ice Cream
Ingredients
2 cups of heavy whipping cream
¾ cup of milk
½ cup of sugar
¼ cup of sweetened condensed milk
6 egg yolks
¼ cup of Jameson's Irish Whisky
2 teaspoons of lukewarm coffee
1 teaspoon of cocoa powder
1 vanilla bean
5 ounces of chocolate chips, finely chopped
Instructions
In small sauce pan heat milk, sugar, and sweetened condensed milk on medium heat.
Once warm, remove from heat. Split open vanilla bean pod and scrape into milk mixture. Toss bean pod in as well. Add coffee and cocoa powder, cover and allow to steep for one hour.
Rewarm milk. In separate bowl mix together egg yolks. Working in batches, pour ½ cup of rewarmed milk into egg yolks. Whisk to combine and scrape yolk and milk mixture into sauce pan.
Stirring constantly, heat custard until slightly thickened and it coats the back of a spoon.
Remove from heat and pass through a strainer into bowl with heavy whipping cream. Fish out vanilla bean pod from sieve and return to custard. Cover custard with plastic wrap (plastic wrap should be resting right on custard).
Refrigerate for 6-8 hours, or overnight.
Stir and strain custard. Add irish whisky and stir.
Pour into ice cream maker and churn according to manufacturers instructions.
Once it's finished churning, stir in chocolate chips.
Spoon into container and freeze.
Have you tried this Irish Cream Ice Cream Recipe? Did you like it? I'd love to hear your thoughts. Comment and rate it below!