I first met Jeff Goins in 2007 when I took a trip around the world with a group of people. Jeff joined us for a couple of weeks in Chiapas. Over the past ten years we've become good friends and this year, we all decided to rent a house together in Portland for the World Domination Summit with a group.
Then, the six of us spent five days eating and drinking our way through Portland. And let me tell you, Portland + Food + Great People is a winning combination.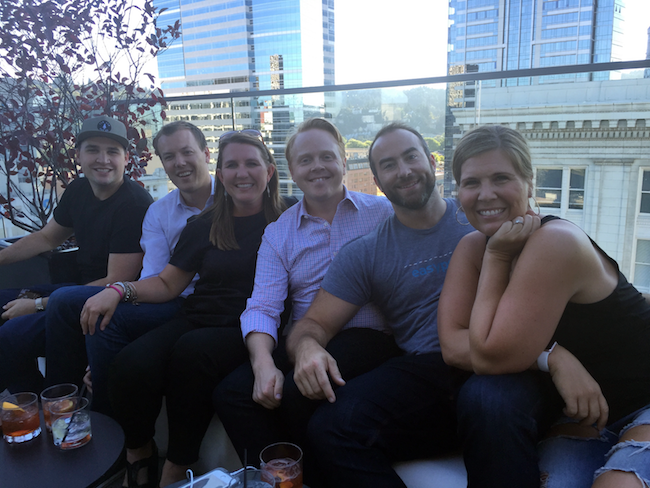 We ate at least 5 bazillion calories and binged on $150 worth of dessert at midnight one night (2 each starting with a Baked Alaska).
We also all bought tickets for next year while we're still at the conference and we've already started scoping out rentals.
Clearly the experience was a hit.
Friends + Food = Fun
Investing in friendships is one of the best things you can do for this world. We were meant for community. This is probably one of the reasons I love food so much.
Food brings friends together. (tweet it)
Before we ever got to Portland, Jeff and I were conspiring on how to maximize our food intake.
We mapped out the best restaurants and meals and when we were done we felt pretty accomplished.
After we got home, Jeff and I talked about all our Portland food adventures so that the next time you are at WDS, or just Portland for that matter, you too could experience the same culinary ecstasy.
Alright Jeff, food debrief, in three(ish) days (plus two travel days) we went to eighteen restaurants. We ate a lot of food. Most days we were at at least five restaurants. I counted. One day, we went to six. 
Which restaurant gave you the best memory? Why?
18 restaurants! Amazing. We probably should have done more. 😉 I loved our brunch conversation at Bijou Cafe. That was fun. Just a good group with good food.
Any that were a let down?
I didn't love Blue Star Donuts. I mean, they just tasted like normal donuts to me. I might be spoiled with the donuts we have in Nashville, though.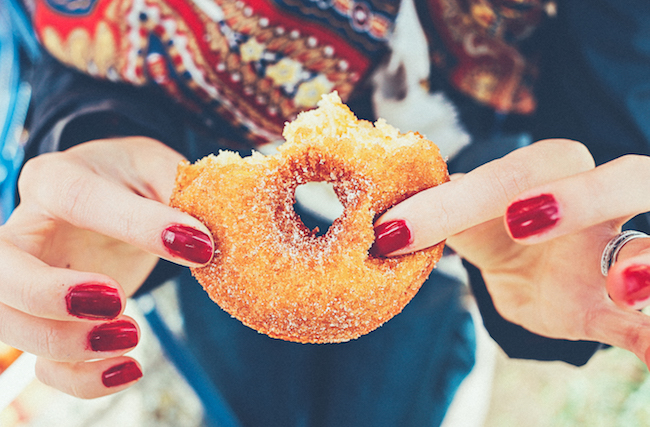 What was your favorite meal to connect with people over? Which restaurant did you have the best communal experience?
Our first meal at Tilt was pretty communal. Good burgers, plus shared tots and other fun things. We met up with a bunch of people who became our "posse" for the weekend, plus we spent, like, three hours there. Good times.
You've been to Portland for WDS three years running now. What's the number one restaurant that future attendees or visitors of Portland should add to their list? What should they order there? (Assuming it's still on the menu.) What should you get?
This was my fourth year, actually. I love the food there. But it's best to eat through Portland with a group of friends, as we did. If I had to pick just one, I'd pick Andina, some of the best Peruvian food I've ever had.  Do like we did and order one of everything from the "small plate" menu. Just make sure you bring a group big enough to eat it all—or don't.
You love charcuterie more than my dog loves charcuterie. Did you order any particularly delicious meat boards while in Portland? Where and what?
Well, I still regret not ordering the Italian board [at Olympia Provisions]. So, thanks for that. But between the French board and the Spanish board, I think I'd go with the Spanish. They had a ground sausage that was unreal.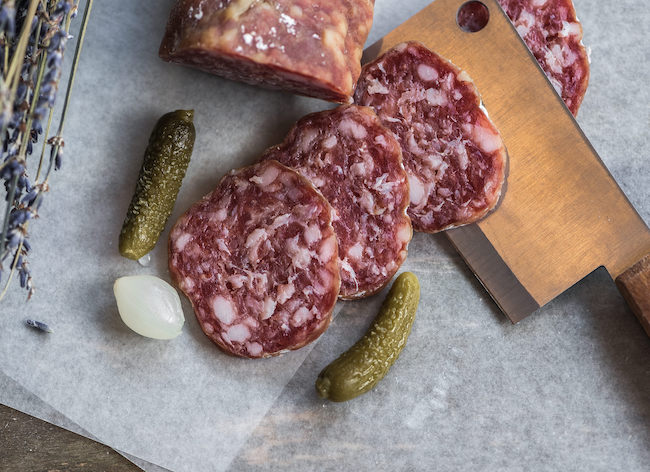 When I go out to eat, I love finding places where you can share lots of dishes to maximize the experience. How do you feel about that? Are you a "eat your own meal" sort of a person? Or are you a "share and share alike" type? Is there a particular restaurant where you look forward to going to for this? What do you make sure to order?
Well,as you may remember, I kept insisting that people stop being selfish and share their food with me, which was a suggestion met with mixed response. Nonetheless, I love to share. That way, we get to try more things and keep the FOMO to minimum. I love doing this at Tasty and Alder, since their plates are designed to be shared, anyway. With a group, I like sharing something salty, something sweet, and something starchy.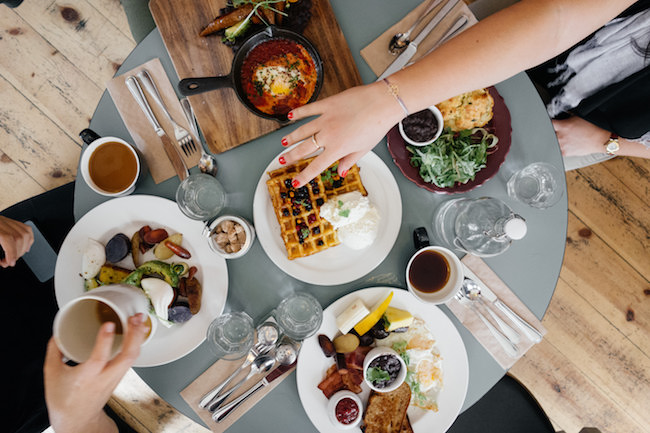 Our whole little posse bought tickets for next year. Which restaurant are you already planning on visiting in 2017 that you couldn't fit in this time?
Hm. Let's do Asian next time. Pok Pok. Luc Lac. Also, Lardo. Oh! And food trucks.
Do you like to cook? Was there a dish you'll try and replicate at home?
I do, but I'm nowhere near as good as you, Talia. I did like the way we had our omelettes that morning and would be interested in figuring out how to make them so light and airy.
(For all interested. Bijou omelets are French style. Here's a great article on how to make a proper french omelette.]
Based on what we ate and your native Nashville. Rapid fire!
Blue Star Donuts or Five Daughter's Bakery: 5 Daughters. Best donuts in the world, hands down.
Salt and Straw or Jeni's: Hm. I think Jeni's. Tough call, though.
Basecamp or Black Abbey Brewing Company: Neither. Yazoo (also in Nashville).
Barista or Funky Monkey: Well, it's called the Frothy Monkey. But Barista had better coffee. Even better than that was Heart.
Tasty and Alder or Josephines (for brunch): Tasty and Alder was the best brunch of my life. It might be one of my favorite places to eat ever.
Departure or Amari (for happy hour): Departure for the view.
Andina or Saint Anejo: Andina.
In case you're interested, here was our full culinary itinerary in no particular order:
Tilt
Basecamp Brewery
Barista
Bijou Cafe
Salt and Straw
Swank Restaurant
Swine Moonshine and Whisky Bar
Olympia Provisions
Picnic House
Kachka
Papa Haydn
Blue Star Donuts
Imperial
Departure
Andina
Tasty and Alder
Heart
An airport bar that I can't find on the internet.
What did we miss? What do you think we should make sure to put on our list for Portland 2017?