Inevitably, towards the beginning of September you wake up and fall is in the air (I guess unless you're my one reader who lives in Thailand). The temperature still reaches 90 degrees by 3pm, but the mornings are cool with a slight breeze and the air smells like fall is coming. And when that happens, I start dreaming up pumpkin and butternut squash recipes (I'm about as cliche as they come).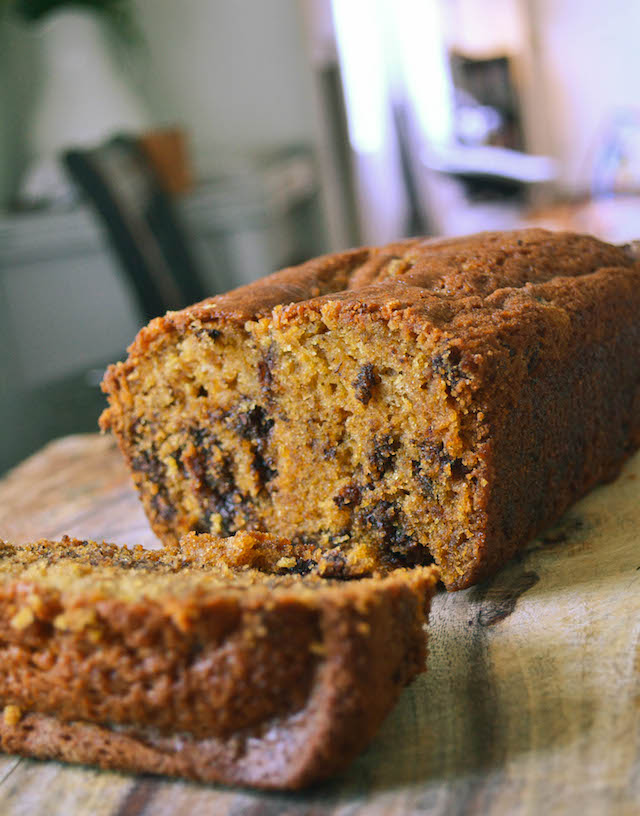 So yesterday Marston and I whipped up these loaves of pumpkin chocolate chip bread. It makes two loaves so you have some in case friends stop by for a finger of scotch like ours did last night (didn't you know pumpkin bread goes great with scotch?).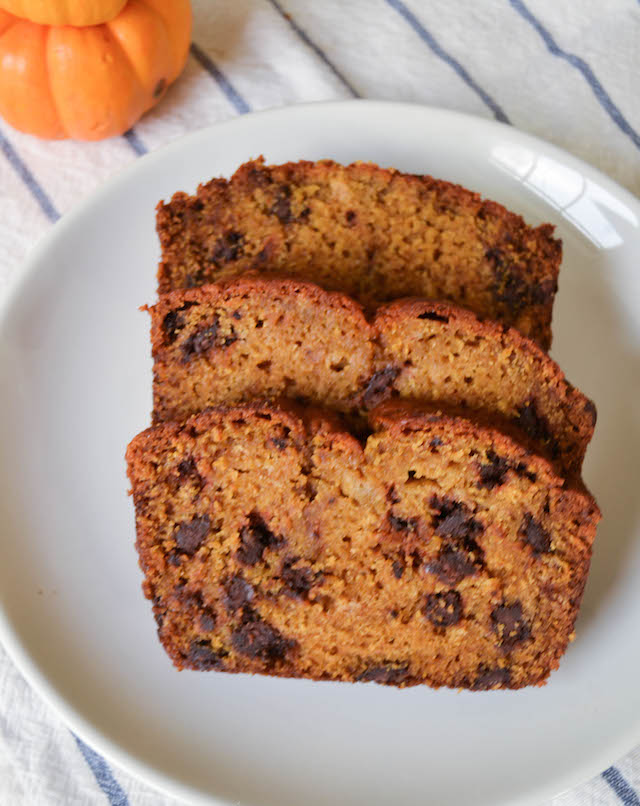 I originally found this recipe on Pinterest, it's from Nobiggie.net and I tweaked it a little.

Pumpkin Chocolate Chip Bread
Ingredients
½ cup of sunflower oil
½ cup of salted butter softened
3 cups of sugar
4 eggs
3½ cups of all purpose flour
1 teaspoon of salt
2 teaspoons of baking soda
1 teaspoon of baking powder
2 teaspoons of cinnamon
1 teaspoon of nutmeg
⅔ cup of water
1 15 ounce can of pumpkin puree
1 bag of chocolate chips
Instructions
Preheat oven to 350 degrees, then grease and flour 2 loaf pans.
Cream butter, oil, and sugar together. Add in eggs, water and pumpkin.
In separate bowl sift remaining dry ingredients together (sans chocolate chips).
Working in batches, combine wet and dry ingredients.
Add in chocolate chips.
Divide dough/batter between two pans and bake for 1 hour (I start checking it at 45 minutes though since everyone's oven measures differently).
Eat in one sitting cause it's like crack.
Serve with
: Butter (love me some butter)
Drink with: Chai Tea (or Scotch:)