Remember how yesterday I talked about how I made ketchup to go with the tostones I'd been craving? Well what kind of person would I be if I didn't share my tostones recipe? An awful one, that's what kind, so here you go.
My First Introduction to Tostones
In 1998, when I was 15, I went back to the Dominican Republic (went back cause the first time I went was for my birth. That's right, yo soy Dominicana). We stayed with a host family and they made the most delicious food of my life. I love food.
Every day for lunch we would eat tostones with ketchup, they were so yummy. I still have dreams about those tostones.
And since I don't want you to live one more minute in a world where tostones aren't at your fingertips — here's my recipe.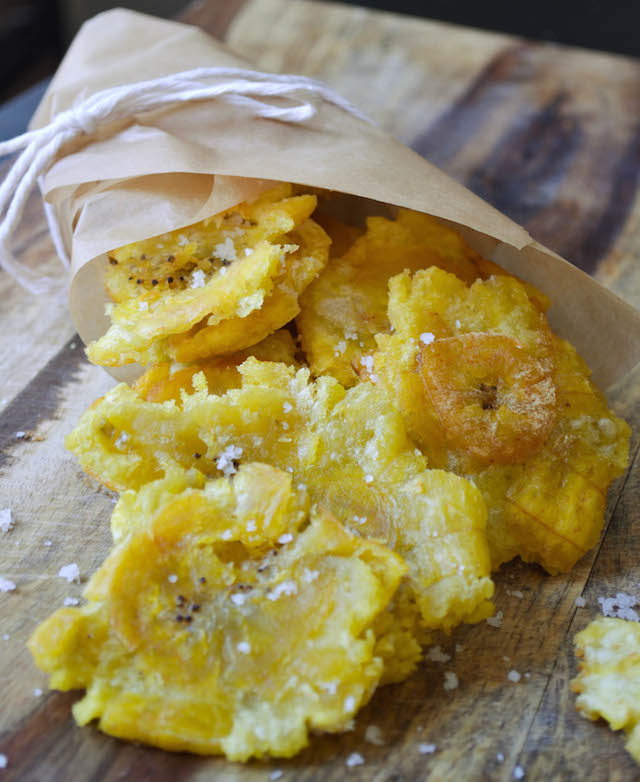 To Note About Tostones
This recipe will serve one. Unless you're a delicate fairy in which case it will serve four.
As plantains ripen (turn yellow like bananas) they get sweeter. The greener the plantain the starchier and more french fry-like they will be.
The greener they are, the harder they are to peel. I usually slice lengthwise and peel horizontally. It seems to work.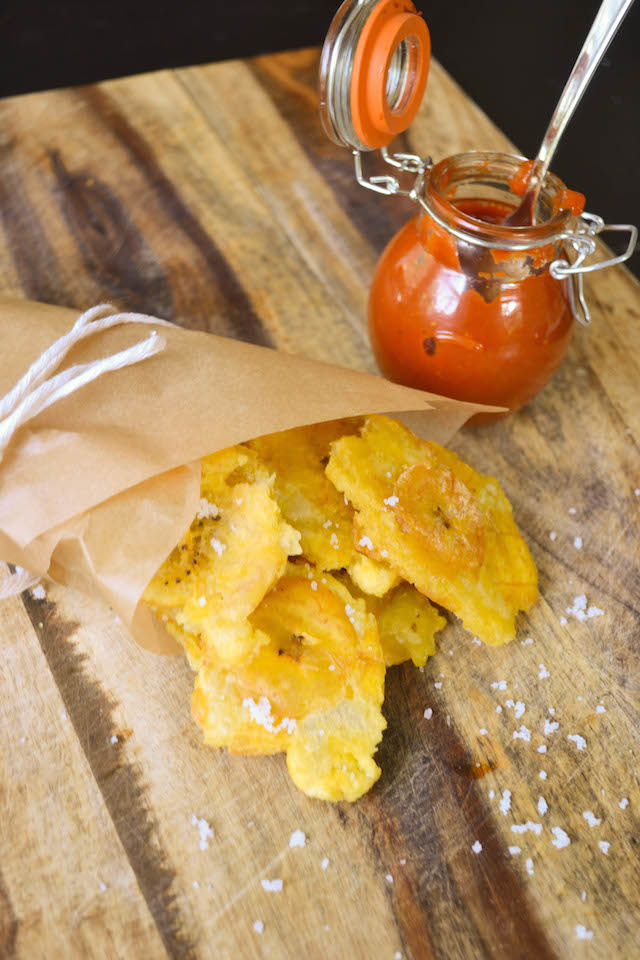 Tostones: The Caribbean French Fry
Ingredients
4 green plantains (no hint of yellow, green, green)
2 cups of sunflower oil
sea salt
ketchup
Instructions
Heat oil in pan on stove and slice plantains into ½-1 inch disks
Fry plantains in oil for a couple of minutes per side until golden
Remove from oil and drain on paper towel lined plate. Then using a tostonera if you're fancy (or the back of a wooden spoon if you're me) smash the fried plantain and return to the oil. Fry until golden brown (yummy looking).
Sprinkle sea salt over plantains and serve with ketchup.
Serve with
: 
Cuban Beans and Rice
 or Arroz con Pollo or Pork or nothing!
Drink with: Mojitos, always.