I've been wanting to try the Optimist for awhile now. It's an Atlanta staple and while not on the list of must-eat places, (as a member of Ford Fry's empire, I don't know why it's not on the list), I'm embarrassed when I say I haven't been there yet. Also Wesley True, their Executive Chef, is on Top Chef this season, so there's that. We finally went last week with some friends and I'm counting down the days till we can go back.
We showed up for our 8:30 reservation and were led through a crowded restaurant to our table right in front of the open kitchen. Wolfgang Puck was the first to lead the open kitchen trend many many years ago and thankfully it has prevailed. I love watching the line cooks as they grind out plate after plate. Line cooks are work horses who work their way up, regardless of culinary degree. It is not an easy profession.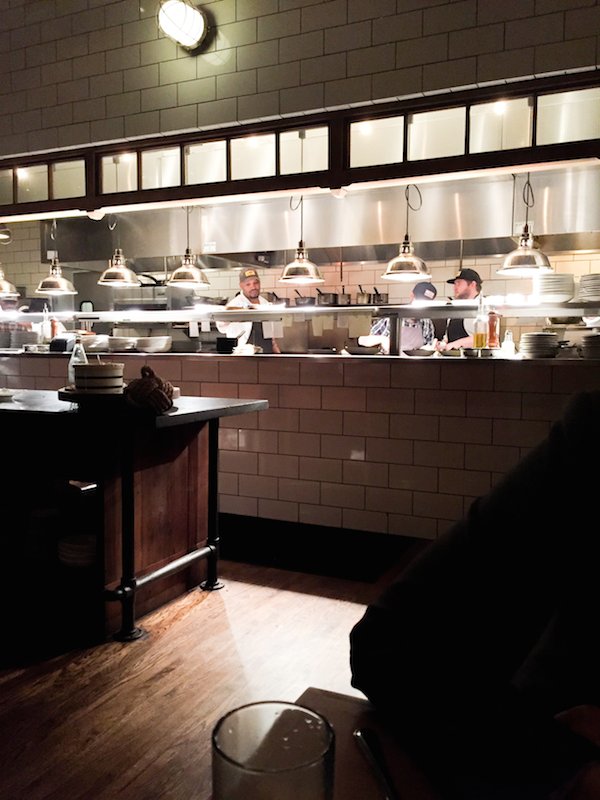 Known for their seafood, I went back and forth on quite a few dishes. Sadly, I ran out of stomach space to even try the crudo or dessert. Joe ordered the scallops and kale salad. I forgot to take a picture of the kale salad, but it was delicious. It had chorizo, kale (obvi) and so many other yummy things.
I ordered the octopus and shrimp on the flat top. And then I added on the brussel sprouts because I was worried about not getting enough food. I should not have worried about that.
The Charred Spanish Octopus was delicious. I love Asian flavor profiles, so the miso greek Yogurt with green papaya salad was a home run for me. And the octopus was tender and flavorful, not rubbery and blah. I love it when my octopus is not rubbery and blah.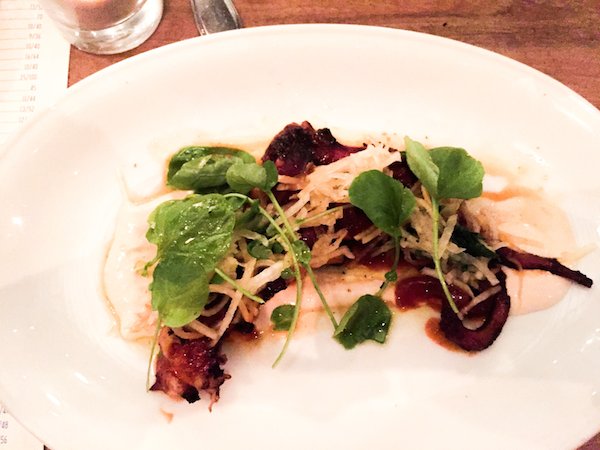 Joe loved his George's scallops. I didn't get the story on how George got his scallops on the menu, but they were tender, perfectly cooked with a thai passion fruit vinaigrette, apple and peanuts. So yummy.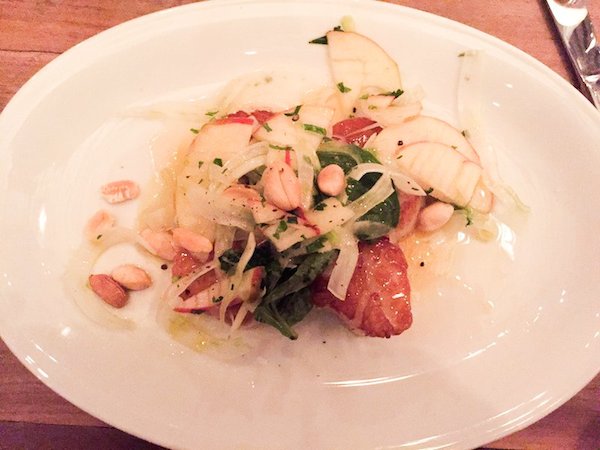 The Brussel Sprouts with Harissa Vinaigrette were tasty. The harissa vinaigrette with feta and mint was a nice flavor, and it was different than many of the other restaurants who seem stick to strong asian flavors with their brussel sprouts. Also I love brussel sprouts.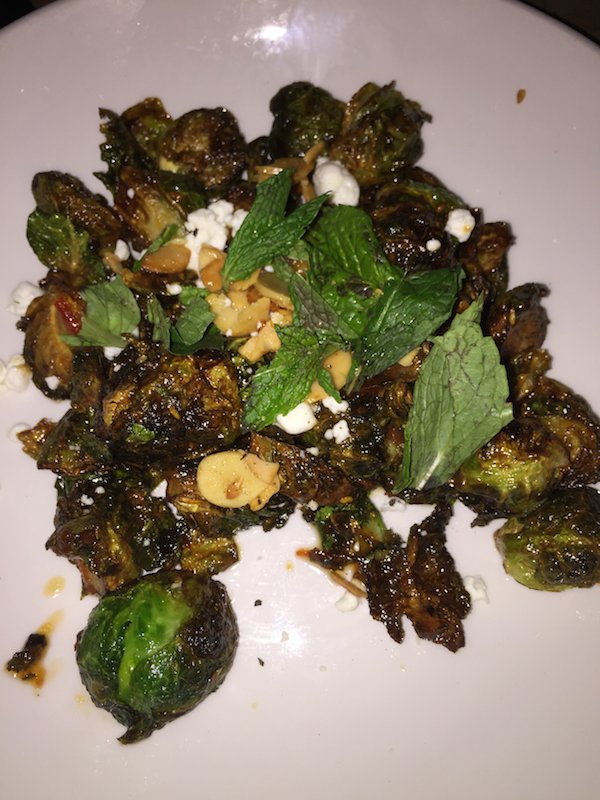 The real star of the night for me was the Whole Georgia Shrimp a la Plancha. These were a delicious mess and every bite melted in mouth. The shrimp are served over a thick piece of toast (which I wish I had eaten or at least brought home with me!) that sopped up all the thick flavorful buttery goodness. I also wish I was brave enough to suck the shrimp heads, but I wasn't. I did lick the sauce off of everything. When you go to the Optimist, order these.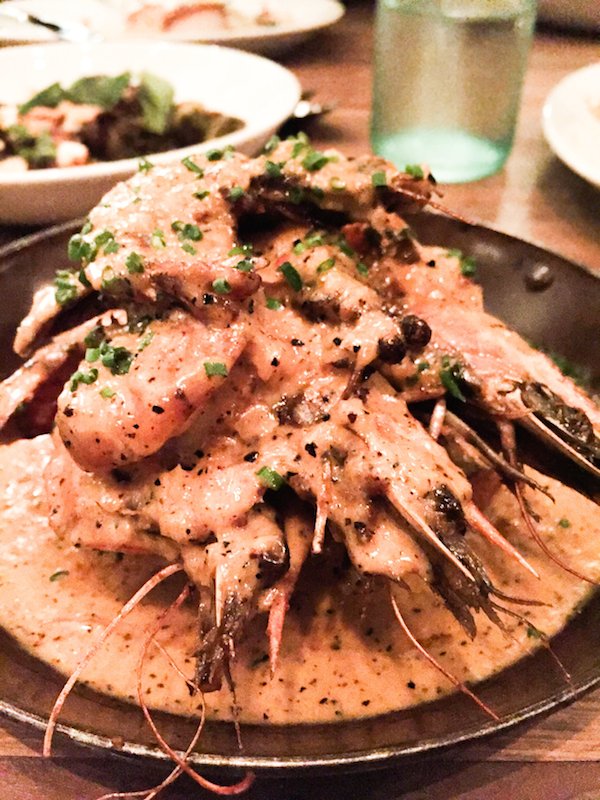 While Lusca, one of Atlanta's other leading seafood restaurants, has a bit more panache to it, I also felt it was too restrained. I loved how the Optimist's deep flavors permeated each of their dishes. True is all in when it comes to flavor.
All in all, it was a good meal, Probably I need to go back soon and try all the dishes I missed. I wish I had gotten to experience more of the innovative things they are doing. (I should have consulted True's instragram before arriving). I'll do this next time.
Also, probably when I go I need to have those shrimp again (shrimpy, shrimp, shrimp, down into my belly).