As a child I hated sandwiches and refused to eat peanut butter and jelly. Lucky for me there was food on the table (unlike much of the world) so my mom didn't really care if I liked PB&J or not, I just had to eat it. Now that I'm a grown-up I get to choose my own food. While I still don't like peanut butter and jelly, I've come to appreciate bread, cheese and meat, especially when it involves a picnic.

Photo Credit: Jordan Johnson (Creative Commons)
The Eiffel Tower Turned 125
The beauty of Paris is that picnics are common and picnic spots even more so. On Monday Joe and I took a picnic to the Eiffel Tower to celebrate it's 125th birthday. We sat beneath, on the Champ de Mars, with Mars, and he crawled everywhere (Mars, not Joe), it was perfect. Living in our tiny little apartment, I think he appreciated being able to move farther than 10 feet. I think he also appreciated seeing someone other than me and Joe, poor kid.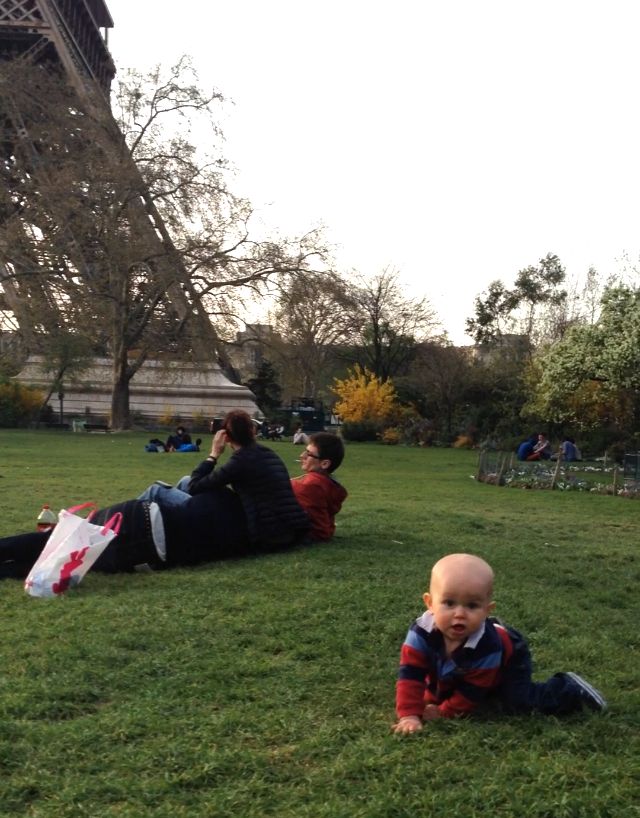 I plan on doing this exact same thing again in two weeks for Marston's first birthday (being that it's his Champ and all. Get it? Champ de Mars?:). Also, I don't want to talk about how quickly that first year went. Also, if I can convince Joe, Mars will get to eat a Tarte au Chocolat Noir too. It's not looking hopeful though.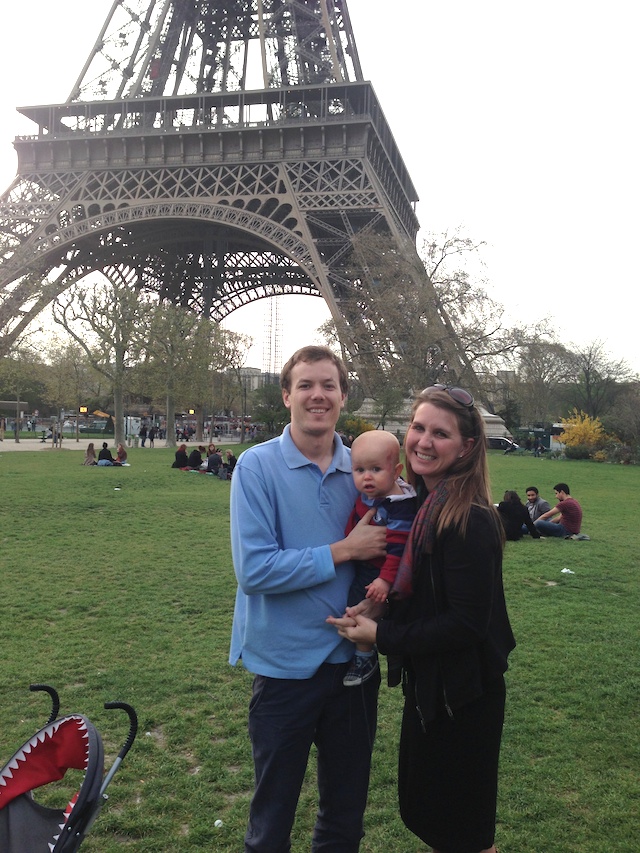 I neglected to take pictures of our food, so you'll have to use your imagination. But here is a list of what we brought—our perfect petit Parisian picnic.
Our Parisian Picnic
6 tranches de jambon cru
1 round of chevre (or your favorite fromage)
1 loaf of French Bread
1 apple
1 bunch of grapes
1 bottle of your favorite wine
dark chocolate (cause YUM)
2 plastic cups
1 corkscrew
a  knife (for cutting apple and cheese)
2 linen napkins
a blanket
Bon appétit!
What about you? What are your favorite picnic must-haves?