Somehow I spent the last ten years loving Paris and cooking without ever reading David Lebovitz's wonderful blog about living and eating in Paris. Perhaps this is because I tend to enjoy savory dishes more and his forte is baking, but it's really no excuse. Besides, regardless of my personal cooking tendencies, we share a deep love for chocolate.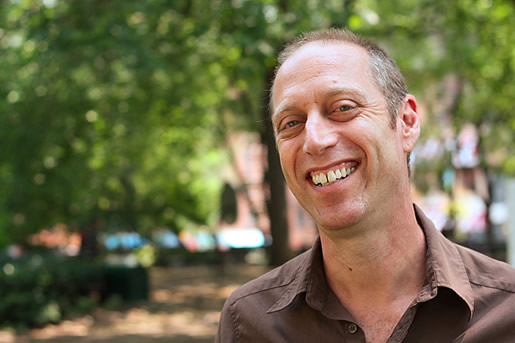 I'm Giving Away a Signed Copy of David Lebovitz's New Book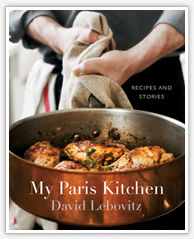 When we booked our trip to Paris, a friend suggested I check out his blog. Good decision. His knowledge of the Parisian life has been so helpful, and his quirky, snarky stories are all accompanied by fantastic recipes that I've gotten to use in my own Paris kitchen.
When I heard he was having a book signing for his latest book, My Paris Kitchen, I immediately got tickets.
Since I first heard about him from a reader, I wanted to give away a signed copy of his book to one of you.
Here's how to enter to win a signed copy of My Paris Kitchen by David Lebovitz:
Share this post on your social media sites of choice (e.g. Facebook, Twitter, Pinterest) or with a friend by email.
Then, leave a comment here letting me know you shared it.
I'll choose the winner randomly on Friday!
Update: Thanks everyone for sharing and entering! I've emailed the winner to notify them. If you didn't win this time, I hope to have future contests so make sure you sign up for email updates here. To good food and good friends!