We had the most delicious potatoes ever last week. We went to this little neighborhood cafe we found recommended by David Lebovitz, Le Nemrod. We sat down just as the couple next to us got their food. Since the potatoes on both of their plates made us drool, we obviously ordered the exact dishes they had. It was a good decision. I decided to make them when I came home so I could share with ya'll. You can see the recipe below.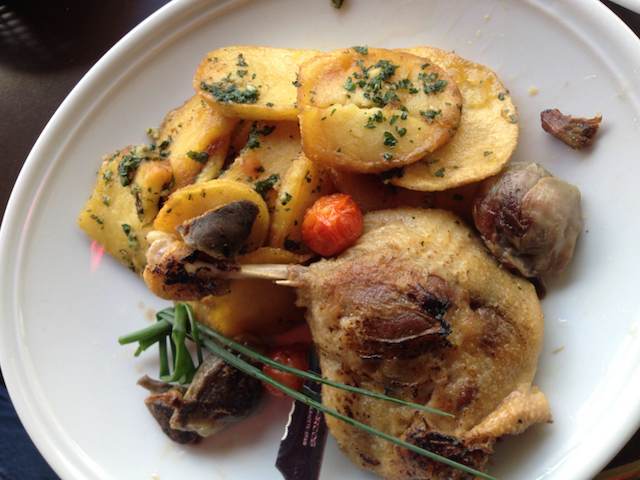 Learning to Cook with Duck Fat
I'm having a hard time deciding whether I like the butter here more or the duck fat. Before coming to Paris I had never cooked with duck fat before. It transforms anything cooked in it, into a decadent gourmet feast.
I read that duck fat has all these healthy fats and enzymes in it. Sooo, I'm pretty sure I NEED to keep eating vegetables cooked in duck fat. For my health and all. If you've never cooked with duck fat, I suggest purchasing some immediately (you can find at some speciality stores or on Amazon).
The French Love Their Potatoes
I have never seen so many variations of potatoes as when I moved to France. They have a couple hundred different types of potatoes and all the vendors I meet sell a different variety. For this I used a small round boiling potato (the variety of which I couldn't understand when they told me), but you can use any firm potato.
This particular method of cooking potatoes comes from the southwest region of France from a town called Sarlat. If I do nothing else but save a few thousand orphans and evangelize the world of their goodness, I'll be happy.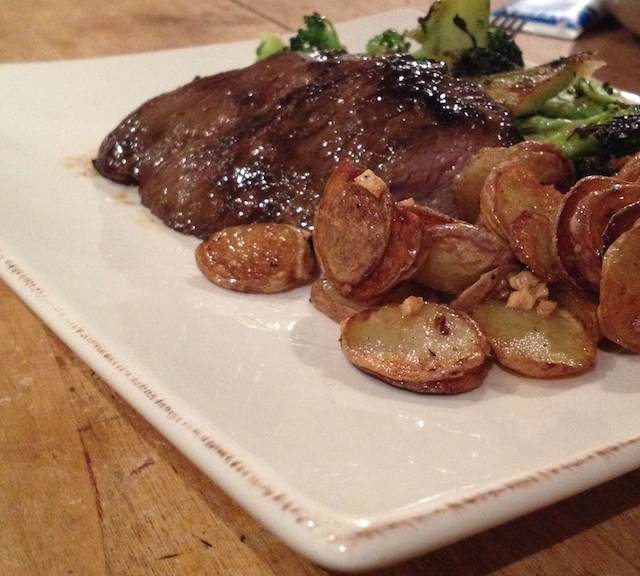 Ingredients
1.5 pounds of firm potatoes sliced into 1/3-1/2 inch discs
3 tablespoons of duck fat
3 cloves of garlic minced
1 tablespoon of flat leaf parsley chopped
salt
Heat duck fat on medium heat until hot. Increase heat to high, add potatoes and brown slightly. When they begin to change color turn heat down to low and simmer for 1/2 hour or until soft.
Once potatoes are slightly soft, add garlic and parsley, increase heat to medium high heat and crisp potatoes. Salt and pepper to taste.
Remove from heat, drain any remaining fat and serve warm.
Serve with: Duck confit and roasted vegetables
Drink with: A mature Bordeaux
What's your favorite kind of fat to cook with?