Are you sick of the blood orange posts yet? Love it or hate it, this Blood Orange Curd recipe is the last post for the season. Okay actually tomorrow will be the last post because that's when I am sharing a recipe for Blood Orange Chocolate Short Bread Bars. But then we're done!
Joe and I fly back to Georgia today. Leaving California is always bittersweet. I love going to my home to Georgia, I hate leaving my home here. Getting the boys back in a routine will be good though. And before you know it, Georgia's annual predictably warm weekend in February will roll around. The daffodils will get all excited, bloom and promptly die. But soon after all the other bulbs and flowers will make their appearance and spring will be upon us. So, I'm getting the last of my winter recipes in now, ish. Enjoy!:)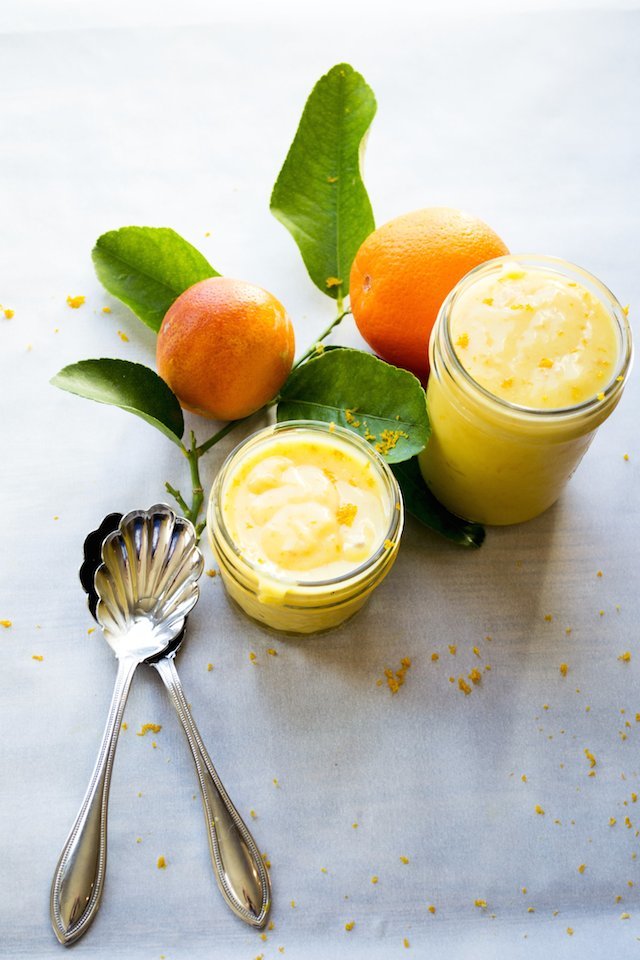 My Notes on Blood Orange Curd
This curd is surprisingly smooth and mellow. I expected a bit more tang, but it actually had vanilla undertones.
I researched different ways to make curds and came up with this amalgamation. One recipe suggested dripping the curd overtop vanilla ice cream, making an orange creamsicle. (Dark chocolate ice cream would also be amazing!) Harkening back to our childhood ice cream truck days, doing that with this curd wouldn't be the worst decision you've ever made.
Make sure you stir constantly while making the curd overtop the double boiler, otherwise your eggs may end up scrambling. Additionally, you may find some scrambled orange egg on the side of the bowl. Don't scrape it down and mix it in unless you like sweet orange scrambled eggs. If you do like sweet orange scrambled eggs, that's weird.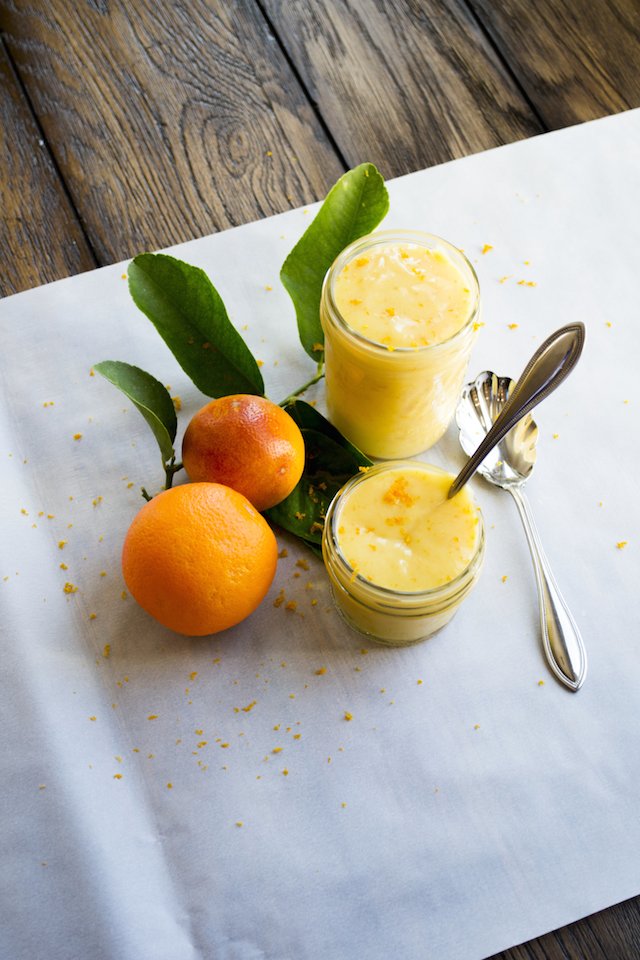 Blood Orange Curd
Ingredients
⅔ cup of blood orange juice
¾ cup of sugar
3 egg yolks
1 egg
1 tablespoon of blood orange zest
1 stick of cold butter cubed
Instructions
Off heat in double boiler bowl whisk together juice, sugar, eggs and zest. Place bowl over simmering water and stir 6-8 minutes, until very thick.
Remove from heat and continue stirring. Add in cubes of butter a couple of pieces at a time while stirring until combined before adding more butter.
Place in bowl and place saran wrap directly on curd to prevent a skin from forming. Put in fridge and refrigerate for at least one hour.
Have you tried the recipe? Did you like it? I'd love to hear your thoughts. Comment and rate it below!