Selection Sunday is this Sunday. Tip-off is a week from Thursday. You will need sustenance for the next few weeks of good basketball. I've offered you this initial recipe. I may try and put together a list of other delicious basketball friendly food, and soon I will be switching to St. Patty's Day and Easter foods. But in this blog I share how to make buffalo popcorn with blue cheese. It's tasty, easy and a complimentary snack to it's more hearty sister, the buffalo wing.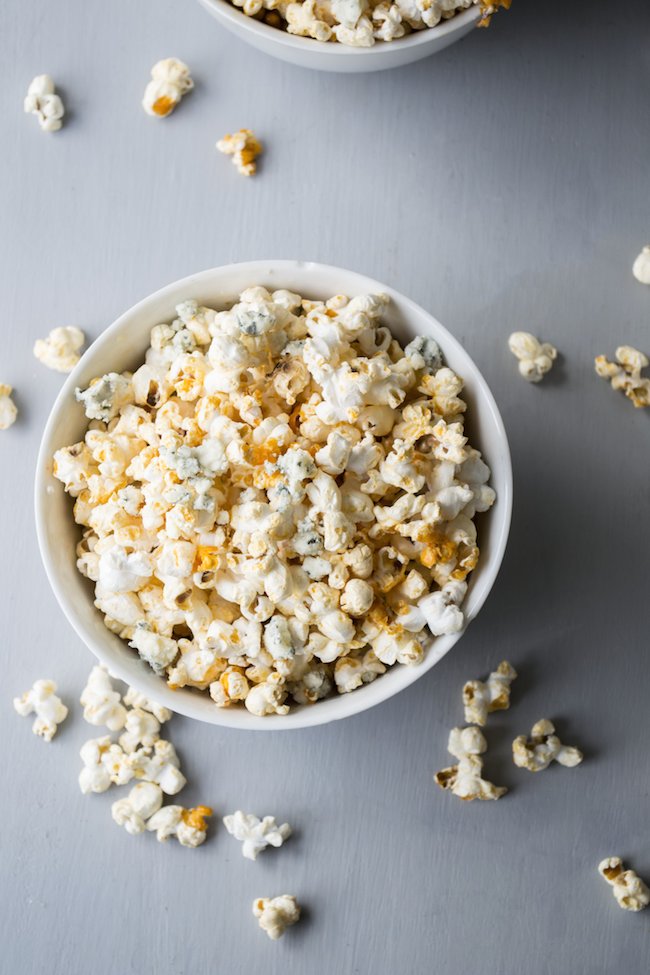 My Notes on Buffalo Popcorn with Blue Cheese
I don't really have many notes quite frankly. It's pretty straight forward. Pop the popcorn, melt the butter into the hot sauce, drizzle over the popcorn, toss. Throw in some crumbly blue cheese. Stuff it in your face.
I will say make sure to add a tablespoon of sauce, toss popcorn, add another tablespoon, toss popcorn, add final tablespoon, toss popcorn. Otherwise your popcorn will get soggy.
Do not, under any circumstances buy the pre-made buffalo sauce. That stuff is nasty. They don't even use real butter! If you buy that we can't be friends.
If you need help, you're welcome to join me and watch any evening one of my upset teams are playing. I love a good upset. Also always looking for a pool to join! Invite me!!!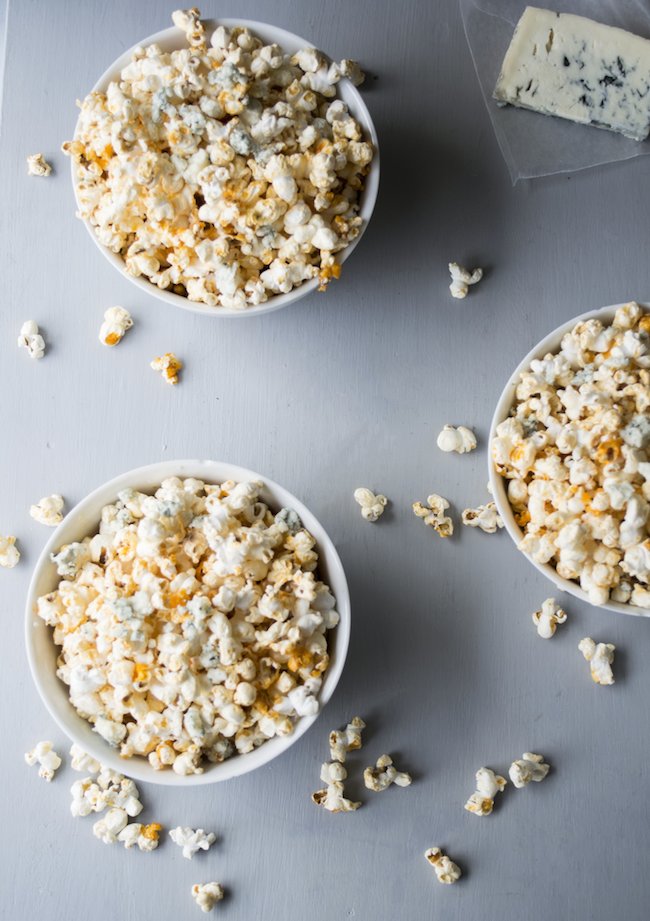 Buffalo Blue Cheese Popcorn
Ingredients
⅓ cup of popcorn kernels
3 tablespoons of oil (vegetable, canola, peanut)
½ stick of butter
3 ounces of Frank's Hot Sauce
4 ounces of small blue cheese crumbles
garlic powder
onion powder
salt
Instructions
In small sauce pan melt butter and hot sauce together to create buffalo sauce mixture.
In large pot heat oil and three popcorn kernels on medium high heat.
When kernels pop, add in the rest of the popcorn and cover with lid.
When all kernels have popped (there's a couple seconds between popping sounds), remove from heat.
Toss with a light dusting of garlic powder and onion powder and salt.
Working in batches, drizzle 3 tablespoons of buffalo sauce mixture over popcorn. Toss in between each tablespoon. This keeps the popcorn from getting soggy and ensures even distribution with sauce.
Toss with blue cheese crumbles
Serve immediately
Have you tried this buffalo popcorn recipe? Did you like it? I'd love to hear your thoughts. Comment and rate it below!