Getting creative with side dishes can be a bit exhausting. Really, there are only so many different ways you can serve rice, potatoes and noodles. On top of which, they say we're not really supposed to eat so many carbs.
What do you do when you're sick of making plain white rice or some kind of potatoes for the third day in a row? I'm always on the hunt for new dishes that are filling, healthy and interesting. Below I share one of my go to interesting side dishes that can elevate any type of protein.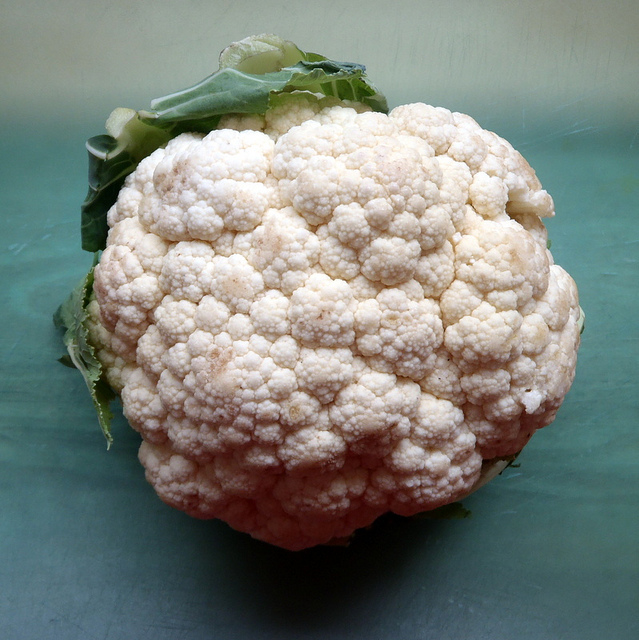 Photo Credit: Joy (Creative Commons)
Cooking in Lima
The first time I made this dish I was in Lima, Peru. I was on a trip called the World Race and one of my besties and I escaped to our translator's, Amalia, house for the weekend. She is my mom's age (39!), had a full kitchen and we didn't have to sleep on concrete—(no really, we slept on concrete the rest of that month).
Amalia and her husband were so kind to us, they treated us like their own kids the whole month we were in Peru. So when we were at her house, we asked if we could cook dinner for some of our friends (we had ulterior motives—Jenny's future-husband was in the group). Amalia said yes and so we went shopping for our ingredients. We made flank steak accompanied by roasted asparagus and I remember my mom telling me about an alternative to mashed potatoes (which just felt so pedestrian): cauliflower puree.
I didn't have a hand blender, so we used Amalia's regular blender. Just remember, if you're using a regular blender, to always put the lid on BEFORE you start pureeing. We salvaged enough of the puree for dinner, but Amalia's ceiling got a cleaning that evening as well. It all worked out though. Jenny and Chris got married.
My cooking technique has evolved a bit since then, at the very least it's no longer landing on the ceiling (most of the time), but this is still one of my go-to side dishes when I want to elevate a meal.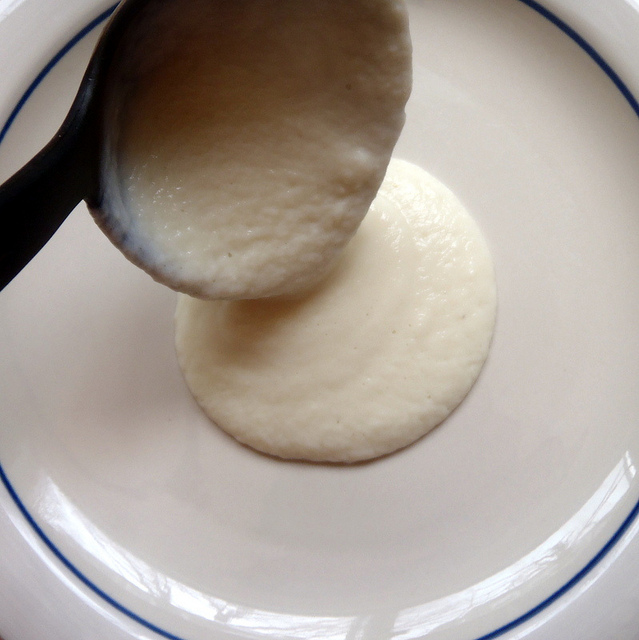 Photo Credit: Joy (Creative Commons)
Ingredents
1 whole cauliflower
4 tablespoons of butter
1/4-1/2 cup of half & half (can use milk or heavy cream – whatever you have)
3 tablespoons of cream cheese (the secret ingredient…Shhhh)
3 tablespoons of sour cream
salt and pepper
Cooking Directions
Bring pot of water to boil in a sauce pan. Meanwhile, chop cauliflower into medium sized florets. When water boils add cauliflower to pot.
Boil cauliflower until soft, easily cut by a fork or spoon (like you would boil potatoes). Drain in colander and return to pot.
Add butter and liquid. Using hand blender begin blending. Taste and adjust salt and pepper as needed. Add cream cheese and let it melt a little before finishing blending. Taste and adjust seasoning. Lastly stir in sour cream. Should be the consistency of a puree.
Now you know one of my favorite side dishes. What about you? What are your go-to side dishes?