I go to Italy in a week so I am starting to think about pasta. Lasagna is a versatile dish with lots of room for creativity. Mostly I love cheese (remember, fat's where its at). Here is a basic recipe that you can easily expound upon to include your favorite ingredients.
I Return to Italy in One Week
My first time in Florence I walked down the street towards our hostel with two of my best friends and a man called out from his market stand, "Buongiorno, do you need an Italian boyfriend?" I felt like I was in the movies. The Italians live la dolce vita and soak up every minute of life.  I spent two weeks eating my way through the country and have been dying to go back ever since.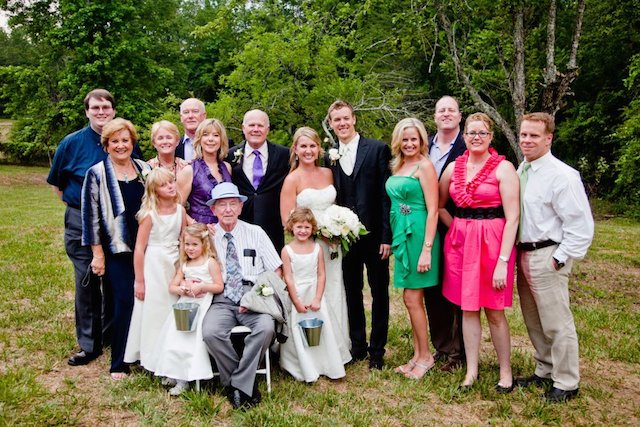 So when Joe's grandma decided to turn 85, everyone agreed we should go. A week from tomorrow we'll (17 members of Joe's mom's side of the family) descend upon Florence, Italy. Joe's family is lively, funny, adventurous, and fun. They know how to suck the marrow out of life. I cannot wait.
To tide us both over till then, here's my favorite Italian lasagna recipe. It's delicious and easy. I adapted it from The Best Recipe cookbook.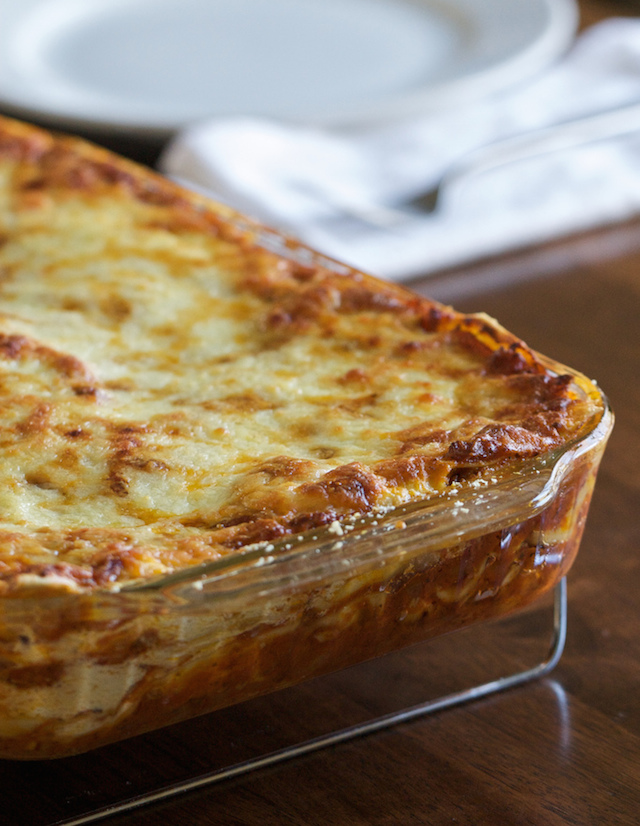 Photo Credit: Chiot's Run (Creative Commons)
And if you do want to get creative with this, just make sure you cook everything before adding it in. Vegetables in particular release moisture while cooking and will make the lasagna too soupy if not cooked prior.
Ingredients
No boil lasagna noodles
The tomato sauce from this recipe (leave out the sausage)
3 chicken breasts roasted and roughly chopped
16 ounces mozzerella cheese, shredded
1 cup parmesean cheese, shredded
13×9 pan
Preheat oven to 400 degrees
Spoon a couple of spoonfuls of sauce on the bottom of the pan. Line the pan withone layer of noodles.
Spread 3/4 cup of sauce over the noodles.
Lay down chicken from one breast
Sprinkle one third of the mozzarella cheese and 1/4 cup of the parmesean over the chicken and sauce.
Repeat this until you run out of space. End with a good layer of  parmesan and mozzarella cheese on top.
Bake until cheese is golden brown and bubbling about 20-25 minutes. Remove from oven and let rest for five minutes before serving.
Serve with: Garlic bread and a green salad
Drink with: Montepulciano d'Abbruzzo (medium bodied Italian wine)
What are your favorite Italian dishes? What MUST I try in Italy?