Unless you live in Miami or Santa Barbara, grilling in winter is nearly impossible. And since it's apparently still winter on the East Coast, here's a quick and easy recipe for Steak Frites that you can cook inside where it's nice and warm.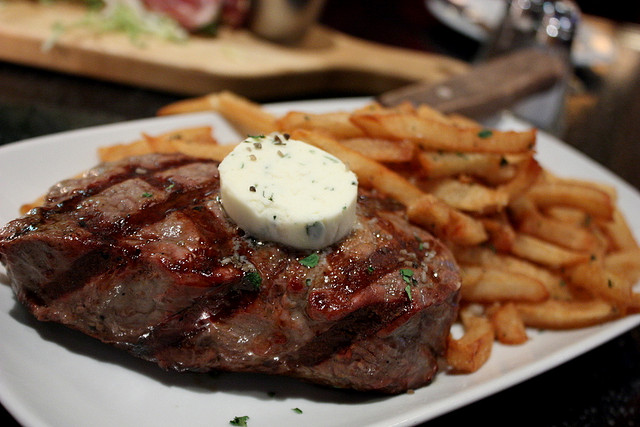 Photo Credit Krista (Creative Commons)
The French Love Marston
I got in trouble at the supermarket yesterday. It was a bright sunny spring day and I took Mars outside without socks. I don't know what I was thinking. Clearly I wasn't, because every madame and mémère stopped me to tell me the grave danger I was putting Mars in. "Vous ne pouvez pas prendre votre fils sans chaussettes. Ce n'est pas été. Il est très froid. Il mourra d'une mort horrible." You may not take your son out without socks. This is not summer. It is very cold. He will die a terrible death.
For each one I responded, "Desole, merci, oui." Sorry, thank you, yes. It's the extent my meager French can do. But to show them I do understand, I quickly take my sweater and wrap it around his feet. It seems to do the trick because they smile and nod, kiss Mars on the nose and walk away.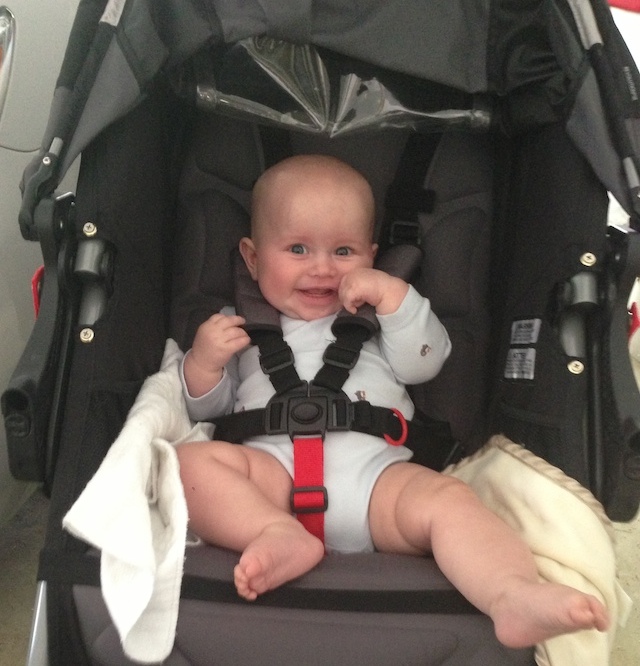 Steak was on sale at the market today, so I picked up a few to make Steak Frites for Joe and I. Again, this is delicious over a grill, but even though it's spring in Paris my entire kitchen is the size of a grill, so I'm pan searing them. For those of you who are still in frigid temperatures, this will keep you from having to go outside. 
My Notes on Steak Frites
You can really use any kind of steak. In Paris, I mostly see restaurants using sirloin strip, but most American recipes recommend ribeye. I say use whatever you find on sale. Hanger steak would also be delicious done this way.
Properly done french fries need to be cooked at least twice, if not three times. You can try parboiling them before if you prefer.

Pan Seared Steak Frites
Ingredients
2 cuts of your favorite steak.
2 large russet potatoes cut into ¼ inch strips
salt and pepper
Vegetable oil for frying
Instructions
Bring meat to room temperature, season well with salt and pepper.
Soak fries in cold water bath for 15 minutes
In dutch oven or sauce pan heat two inches of oil to 325 degrees. Working in batches fry the potato strings until cooked through, but not brown. Using slotted spoon remove fries from oil and drain on paper towel. Turn off heat, but keep oil in pan.
Heat heavy duty skillet on high heat. Add steaks to pan and reduce heat to medium high heat. Cook about 3-4 minutes per side (depending on the cut), for medium rare. Remove from heat and let rest for 5 minutes.
Reheat oil to 375 degrees. Fry potatoes for 1-2 minutes until brown and crispy. Season with salt and serve with steaks.
If you're feeling particularly French, you can serve the 
frites 
with
mayonnaise
, which the French can't seem to get enough of. I don't ever feel French when it comes to my fries.
Have you tried these Steak Frites? Did you like it? I'd love to hear your thoughts. Rate it below!