How's your holiday shopping coming along? After reading this blog, I decided I would try and get all of my shopping done before Thanksgiving. I'm about half way there, so either this next week will be incredibly busy or I'll just fail. Probably I'll fail. (I'm okay with that though, you have to fail your way to success!)
I'll be honest, since having children I have one pace: slow. It doesn't matter what I do, I can never go faster than slow, which leaves little room for shopping. This is why I am so fond of Stitch Fix. If you're looking for a gift for a busy woman in your life, this is it. Give her a gift card to update her wardrobe right from her living room (it's also so much fun!).
If none of this makes sense or you're new to my blog and are thinking, "What the what is a Stitch Fix?" You can read more on a few of my earlier blogs where I explain a little more of what they provide. As a mom with two small children they have saved my butt more than once. (If you think I'm crazy I invite you to borrow my children and try clothes shopping with them).
My November Stitch Fix came in the mail this week. I wanted to share it right away so you would have it as you plan your Christmas presents. (I have one more coming in December that I'll share, just in case you're not convinced).
My November Stitch Fix Review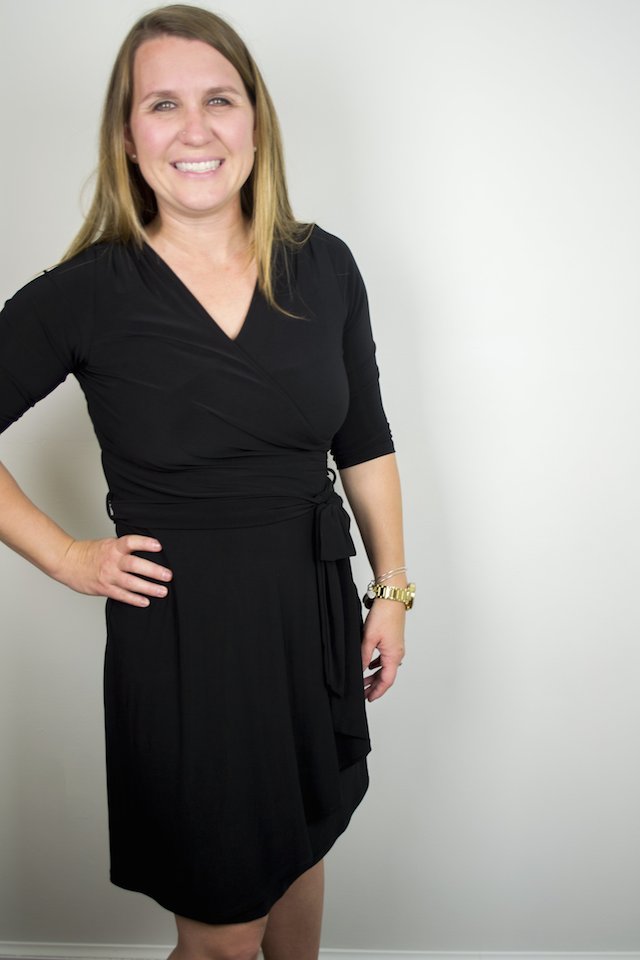 41Hawthorn Rocco 3/4 Sleeve Faux Wrap Dress ($78) Positives: It fits well. Perfect length. Negatives: I hated the fabric (felt like stretchy nylon from the 90s). Not the biggest fan of 3/4 length sleeves.
THML Lerna Cowl Neck Sweater ($68) Positives: Interesting design. Very pretty. Fits well, goes with a lot of things I own. Negatives: Itchy. Some people do fine with sweaters that are itchy, I am not one of them. I need everything I own to be the most comfortable thing I've ever tried on.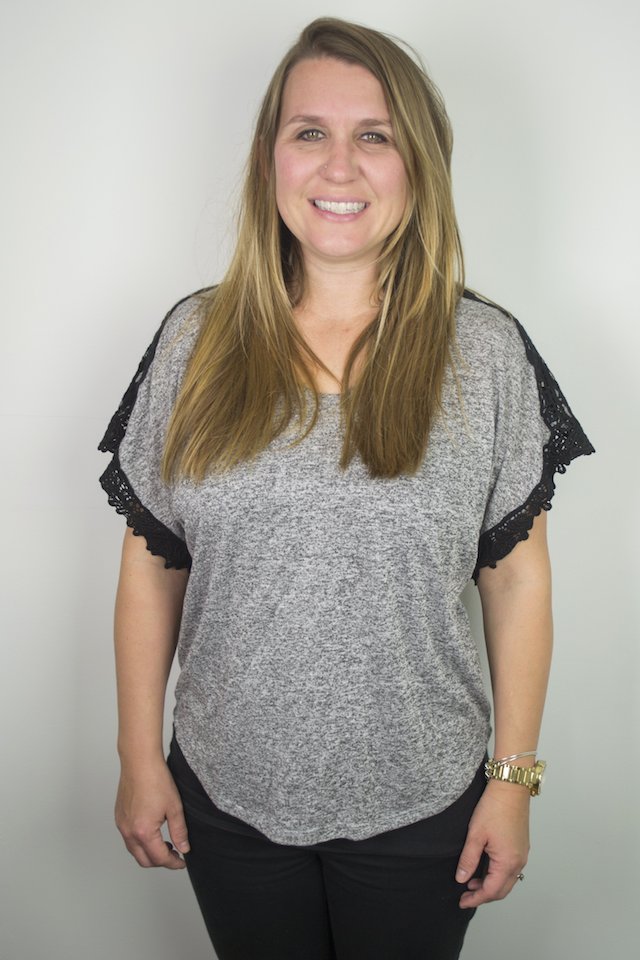 If By Sea Solei Lace Sleeve Detail Knit Top ($44) Positives: Very pretty. I really like the lace detailing on the sleeves. Negatives: It looks a lot like the shirt I got in a Stitch Fix last year (grey hi-lo). It was shorter than I would have liked. It has short sleeves which is great for summer, not so much for November.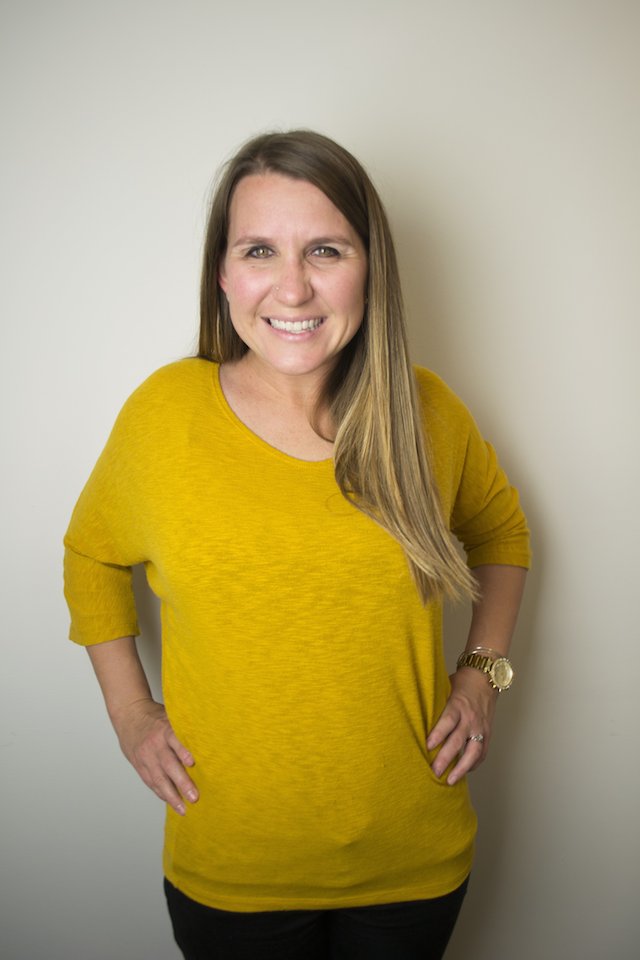 Laila Jayde Bowie Solid Dolman Sleeve Top ($58) Positives: I really don't own any mustard colored things, and I like the mustard! Such a pretty fall color. So soft and comfy. I LOVE being comfortable, and if it can be pretty at the same time, all the better. Negatives: It piques easily, so I have to be careful. I'm a little over the dolman sleeves.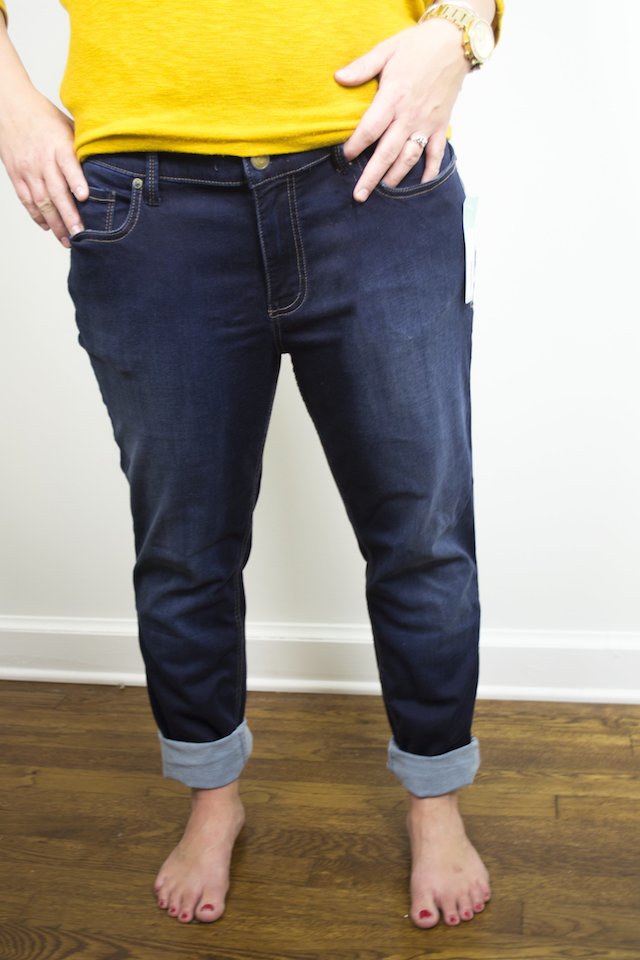 Level 99 Dilan Boyfriend Jean ($118) Positives: I just love the style and I still really need new pants. The color is great. I love these pants! (Level 99 is an Anthropologie brand as well). Negatives: They are two sizes too big. This is the saddest part cause I loved these pants. I didn't show you in the picture, but I could pull the waistband out about 6 inches. I guess that's a good thing?
What do you think I should keep and send back?
*If you sign up using my referral link, I do get a credit, but I really recommend Stitch Fix. I will never endorse something I don't believe in.