I catered a dinner party last week. I don't typically like catering. There's a lot of pressure and it's hard cooking and transporting the food. But, occasionally for friends, I'll make an exception. Especially if they give me a little creative leeway. I made a number of fun dishes that I'll be sharing over the next week or three. But today, I'm sharing these pickled radishes in case you need an easy last minute Super Bowl hors d'oeuvres. And listen, READ THE REST OF THE BLOG before you start getting grossed out from pickled radishes. THEY'RE SO YUMMY.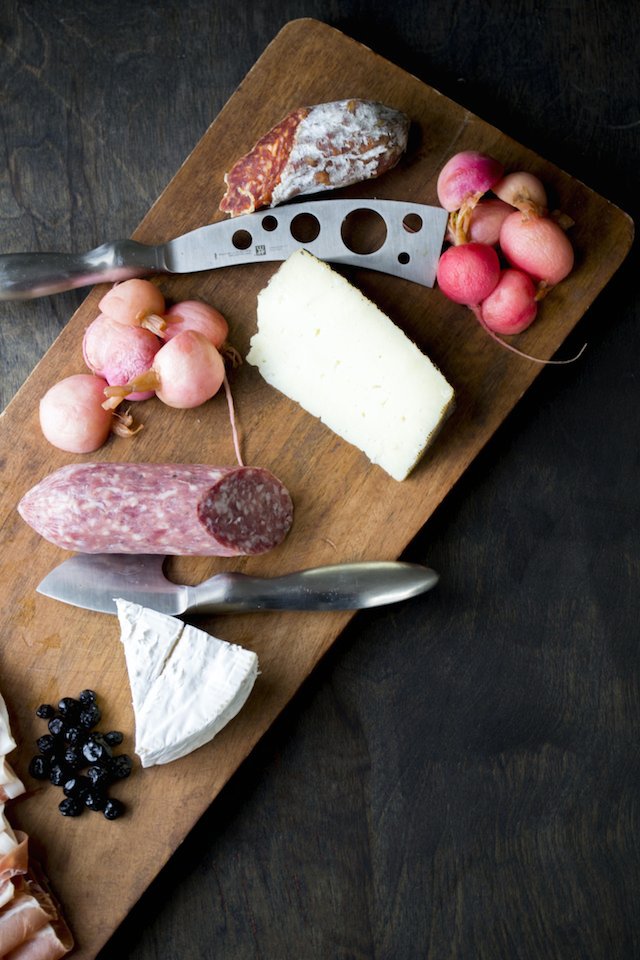 Difference between Appetizer and Hors d'oeuvres
I didn't realize there was a difference until I was trying to figure out how to categorize my pins on Pinterest. So I did a little research and found that appetizers tie in to the meal and occur after being seated. Hors d'oeuvres are smaller bites passed around prior to the meal. Canapés, shrimp in a shot glass with cocktail sauce or crudites. And an appetizer would be your first course served at the table such as melon and prosciutto on a plate or steamed mussels.
That being said, here is an hors d'oeuvre to add to a charcuterie board for your next party (like the Superbowl tomorrow). I love adding pickled vegetables to charcuterie, it cleanses the palette before eating your next piece of delicious cured meat. It also cuts the fattiness of certain types of meats.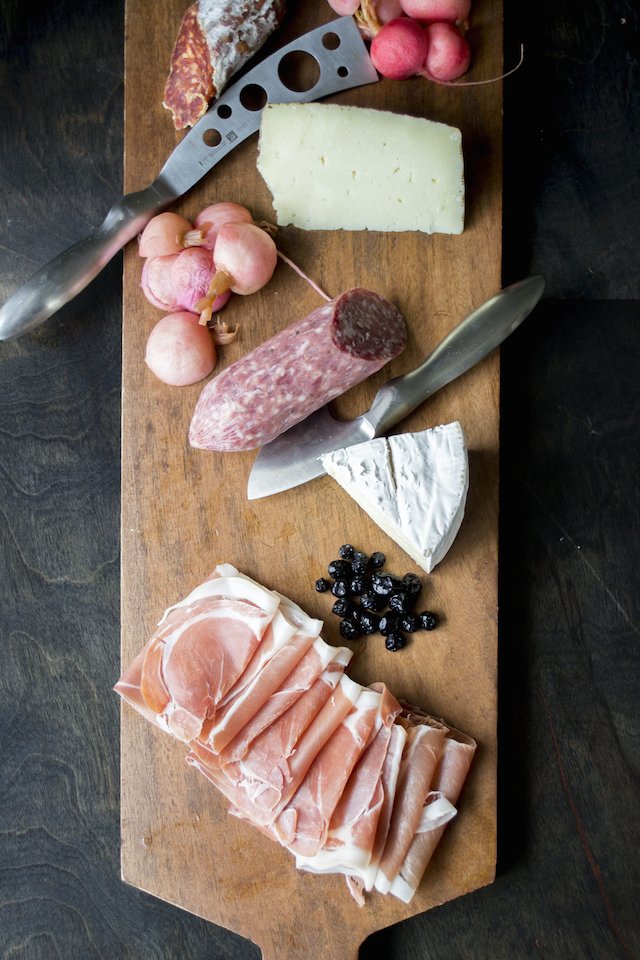 My Notes on Pickled Radishes
I adapted this recipe from Tyler Florence's quick pickled radish recipe.
You can use French radishes, regular plain radishes, really any kind. I personally like the color variation of the Easter egg radish.
I originally made these to cut the fat in a Porchetta I made, but then I added them to the charcuterie because how crisp and surprising they were.

Pickled Radishes—What You Should Be Adding to Your Charcuterie Board
Recipe type:
Hors d'oeuvres
Ingredients
1 cup of white wine vinegar
1 cup of rice wine vinegar
⅓ cup of white sugar
1½ tablespoon of pickling spices
1 small dried chile
1 tablespoon of fennel seeds
1 tablespoon of kosher salt
2 bunches of Easter Egg radishes, washed, and split down the middle with some of the stem still attached.
Instructions
Separate radishes into separate bowls by color. (If you don't care about preserving the different colors, keep in one bowl).
In small sauce pan, combine all ingredients except for radishes. Bring to a boil and immediately pour over radishes. Cover with plastic wrap and bring to room temp. Add to your charcuterie plate or just eat for a snack!
Have you tried the recipe? Did you like it? I'd love to hear your thoughts. Comment and rate it below!