We leave in an hour to go pick up my mother-in-law, my father-in-law, my grandmother-in-law and her fiancee(-in-law). When we get home we'll toast their arrival and to the next two weeks of fun tromping through Europe. Here's a recipe for our French champagne toast.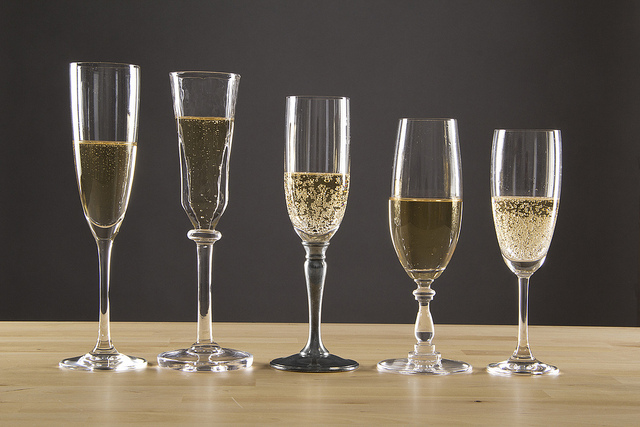 Photo Credit: Dinner Series (Creative Commons)
A Non-Traditional Champagne Toast
St. Germain's Elderflower liqueur was developed (at least for mass markets) in 2007. It's pretty new, but, it's quickly becoming a hit. It has sweet floral notes and adds complexity to any drink.
I first read about this combination in this literary book of cocktails I got Joe for Christmas, Tequila Mockingbird (cute right?). And since we live right off of St. Germain in the St. Germain district, we thought it appropriate to drink this when Joe's family arrived. Here's how I recommend creating this drink.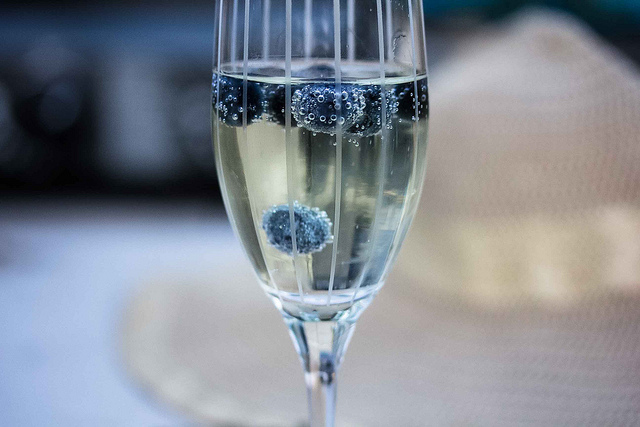 Photo Credit: Steve Depolo (Creative Commons)
Ingredients
1 ounce St. Germain Elderflower liqueur
5 ounces of brut champagne or sparkling wine (must be a dry champagne, otherwise the drink will be sickly sweet).
2 fresh raspberries or blueberries
Pour St. Germain into a champagne flute first.
Top with champagne
Garnish with berries.