In the past two weeks I've eaten my weight in gelato. I'm not joking. What else am I supposed to do when there are heaping mounds of creamy goodness on every street corner in Italy? They're practically begging me to eat the stuff! I'm just doing my best not to insult them.
In light of the extreme gelato eating I've been doing (and because Georgia greeted us with sunny 86 degree weather this week) I'm sharing one of my favorite (pseudo-healthy) ice cream recipes.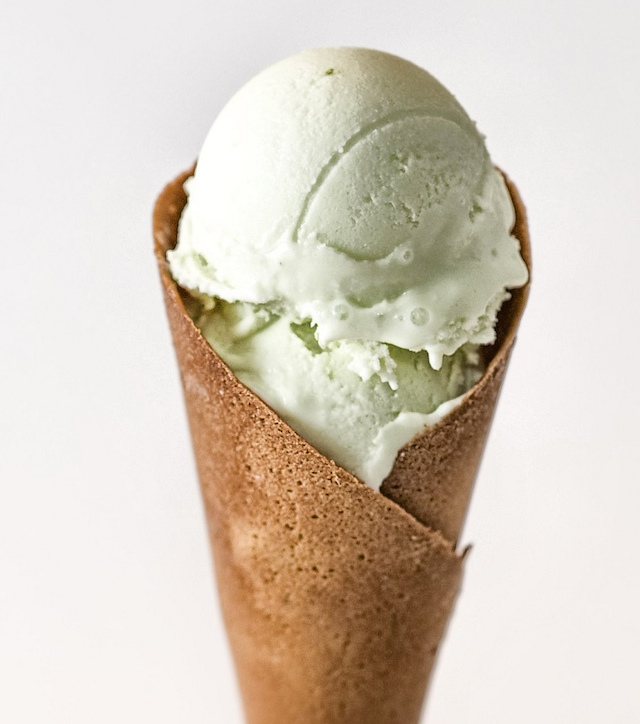 Photo Credit: Justin Kern (Creative Commons)
Au Revoir Paris
We landed back in America, Thursday evening. My ankles have turned into cankles from the long flight. Jet leg hasn't been too bad, we're slowly readjusting and Mars even slept through the night last night.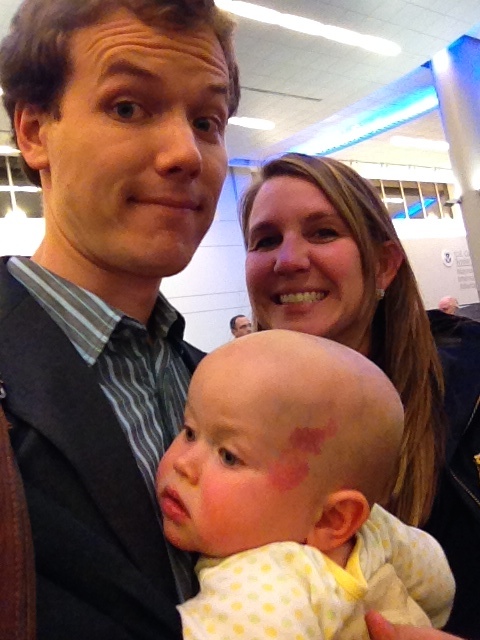 I took the last two weeks off from blogging to spend time with family. Joe's family came to Paris and then we all went to Italy for two weeks. We spent a week in Florence with parents, grandparents, uncles, aunts, cousins, and second cousins. Lots of relatives. And then we went to Rome (sans uncles, aunts, cousins and second cousins – still had the grandparents and parents though). We saw lots of sites and ate SO MUCH food. Seriously, so much food. I'll be sharing about all the food we ate (I'm worried my "cankles" might actually just be my regular old ankles) as I collect and organize pictures.
In the meantime I wanted you to know, dear reader, that I missed connecting with you and thought about you with every bite of gelato I ate (also, I ate a lot of them for you, don't worry).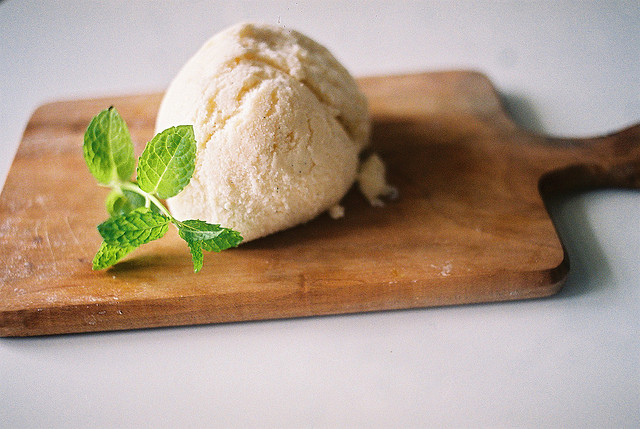 Photo Credit: a.pasquier (Creative Commons)
Mint Chocolate Ice Cream
My problem with homemade ice cream is that it can be SO time intensive. I want to be able to want homemade ice cream at midnight and have it immediately. I've tried a number of different homemade ice cream churns, and this electric ice cream churn makes the best ice cream with the least amount of fuss. It's one of my favorite appliances to give as a gift.
My super talented sister-in-law gave me the basic ice cream recipe, and I've adapted it for different flavors I'm adding. Unless you're buying artisanal ice cream, I've found that most mint flavors end up leaving a filmy after taste in you're mouth. With this recipe, the mint soaks for a few days and the cream feels bright and clean.

Mint Chocolate Ice Cream for Warm Summer Days
Ingredients
6-8 mint leaves
1½ cups of heavy cream
1½ cups of coconut milk (can use regular milk if you prefer)
1 tablespoon of vanilla
¼ cup of honey
homemade chocolate sauce
Instructions
Soak mint leaves in heavy cream for three days before making.
Remove mint leaves from cream and in large mixing bowl combine cream, milk, vanilla, and honey, stir to combine.
Turn on electric ice cream machine and pour in mixture. Let churn until consistency that you like (about 20 minutes).
Top with chocolate sauce and serve