I live in extremes. Usually at least once a week we have rice and beans, macaroni and cheese, frozen pizza and hamburgers. It's the stage of life we're in. I need to cook fast and within a budget. I do try and include salad and at least one vegetable. (Which lately tends to be asparagus. No joke last week we had roasted asparagus four days in a row.) Life is full and I need to maximize time and money. And usually at least once or twice a week I try and cook something a little more interesting, something a little decadent, something that lets me try something new. Last week that looked like roast lamb with a morel cream sauce.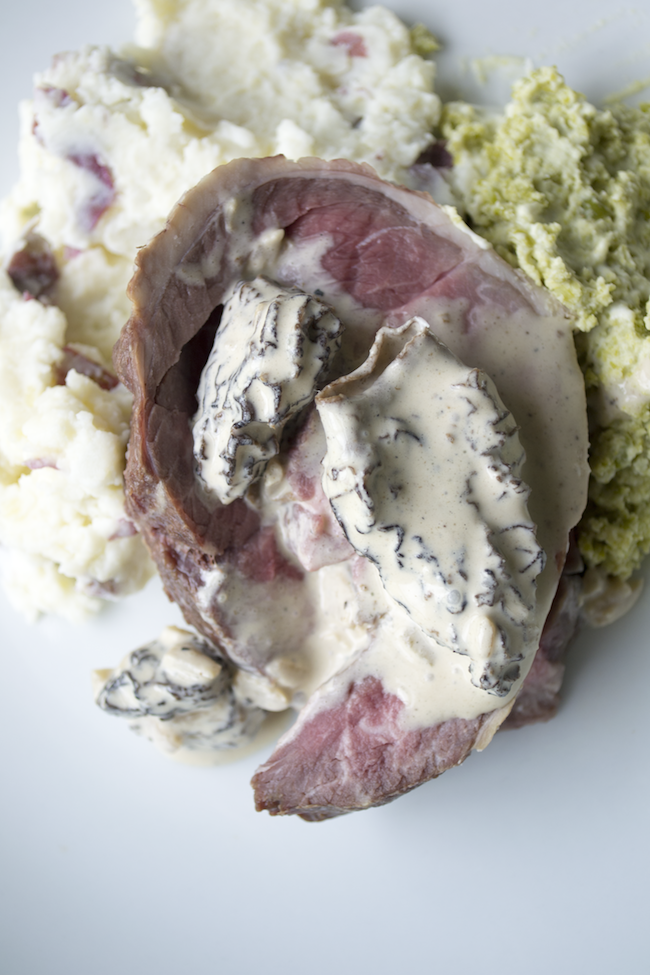 My Notes on Cooking with Morels
If you've never heard of morels I genuinely feel sad inside for you. This should not be so. You have been wronged. You are a victim of a cream of mushroom society that doesn't take time to savor the delicacies of life. Consider yourself officially invited over next time I cook them (if there are more than one of you, we may have to take turns).
Morels have a versatile complex flavor that can be added to a wide range of dishes. In Paris one restaurant we went to served them with scallops in the most interesting broth. I've been wanting to create a morel bernaise sauce to spoon over asparagus. Maybe next month.
Morels can usually be found at the store dried. Their hollow interior makes them prone to molding and can be hard to find fresh, unless you're foraging them yourself. If you are foraging them yourself please invite me! I want to learn to forage!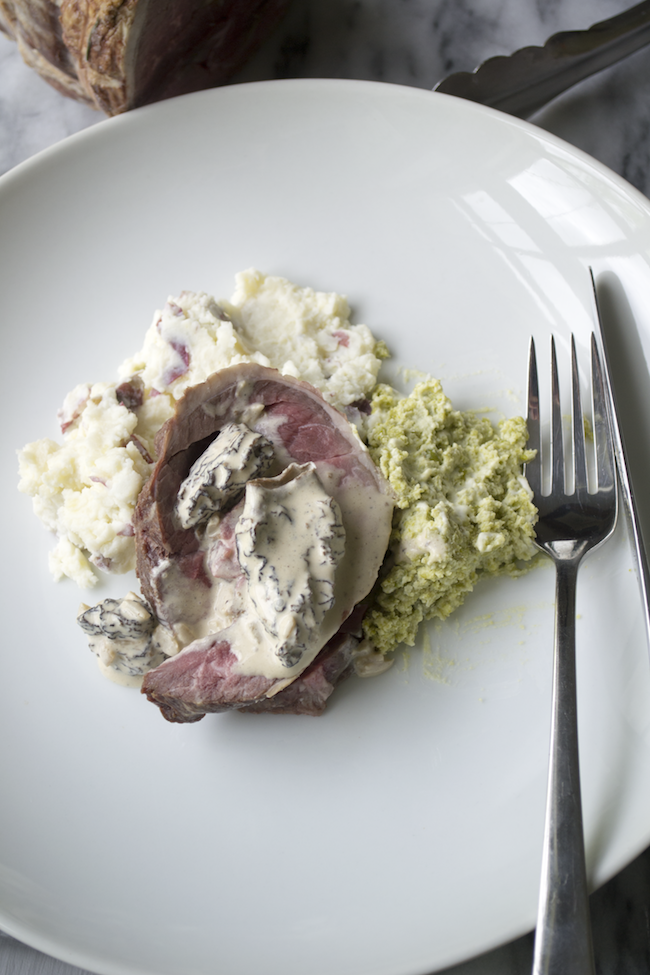 Cost of Morel Cream Sauce
Morels: I used 1/2 an ounce for this sauce and they cost me $7.86. Morels vary in price depending on what you have access to. Plan on spending about $10.
Heavy whipping cream: I buy my cream at Costco for $4.5 a quart, so for this dish it cost $.56
Chicken Stock: I swear by this brand. You can purchase the organic one for $6 for a 16 ounce jar at Costco. Seventy-six teaspoons to a jar, this cost $.15.
Wine: I try to keep a cheap $5 bottle of white wine for cooking in the fridge. Cost $.40.
Shallots: These are $1.99 a pound at Dekalb Farmers Market. I used one which was about 2 ounces, so that's $.24.
Total cost for this Morel Cream Sauce is about $11.35. It serves around four people working out to $2.83 a person.

How to Make a Morel Cream Sauce to Go with Your Red Meat
Cost for four people is around $11.35.
Ingredients
1½ cups of chicken stock
½ an ounce of dried morels
1 small shallot minced
¼ cup of dry white wine
½ cup of whipping cream
butter
Instructions
Bring chicken stock to a boil and pour over morels in small bowl. Let sit for 30 minutes to rehydrate.
Pass morels and stock through mesh sieve, reserving the liquid.
Saute shallots in butter in saute pan on medium heat. When soft add morels and sauté for 30 seconds or so.
Add in reserved chicken stock liquid. Let reduce, stirring occasionally until liquid is almost completely absorbed.
Add in white wine, let reduce almost entirely.
Add in cream. Let reduce by a third.
Season to taste.
Spoon over your favorite red meat.
Have you tried this morel cream sauce? Did you like it? I'd love to hear your thoughts. Comment and rate it below!