What do you drink on those cold winter nights? Before I knew about sipping chocolate, I always had plain old hot chocolate. I still love plain old hot chocolate, of course, but for the times I need a little more oomph, I drink sipping chocolate. Also when I want to drink a candy bar.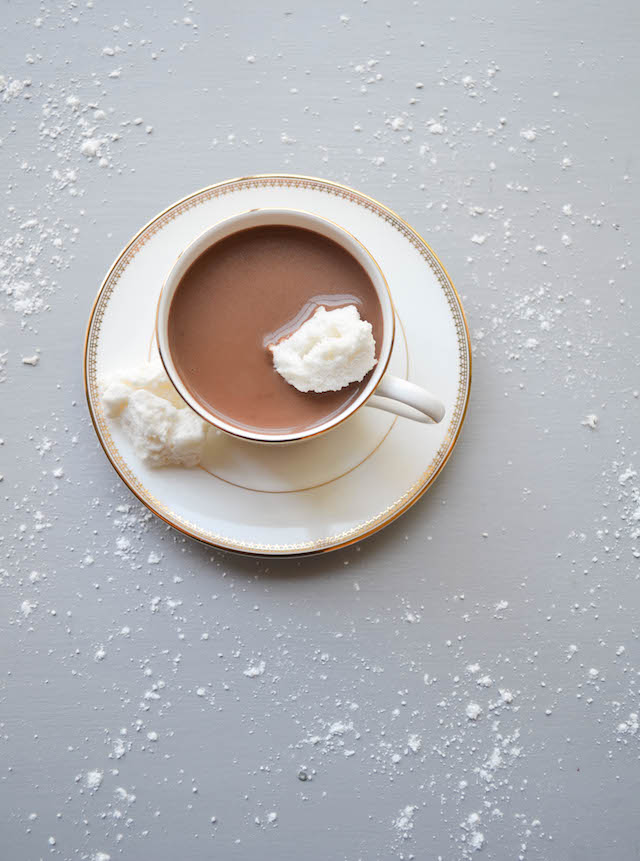 I first had sipping chocolate in Paris. The days were cold and wet and Joe and I would bundle Marston up in his stroller, walk to Luxembourg gardens, split a six ounce cup of sipping chocolate and walk around the gardens.
When we returned to America, I searched and searched for sipping chocolate, or even a recipe to make it myself. Apparently Starbucks did a take on sipping chocolate years ago but it never took off. Fortunately, my favorite Parisian blogger, David Lebovitz, had a recipe and his is delicious. I've tweaked it a bit here.
My Notes on Sipping Chocolate
This drink is really more of a dessert. It kind of tastes like a liquid candy bar. It's good when you want to sip, not good when you want to gulp.
Good quality chocolate is essential, and if I catch you using Hershey, we are no longer friends. Friends don't let friends buy bad chocolate.
You can drink as much as six ounces. But, quite frankly, at dinner parties, I'll often serve this in two-ounce demitasse cups along with a light dessert (berries and cream are perfect).
The general rule of thumb when cooking milk is to not let it boil. In order to thicken though in this recipe, it has to come to a boil. I don't understand the mechanics of this, but it works. Just make sure it's a low boil and not a rapid boil.
I also think this would be delicious with bourbon (what isn't delicious with bourbon?) or some schnapps.

Sipping Chocolate
Ingredients
1½ of whole milk
½ cup of whipping cream
5 ounces of bittersweet chocolate, chopped
½ teaspoon of espresso powder
Instructions
Warm the milk and cream in a sauce pan on the stove on medium heat
When the liquid is warmed through add the chocolate and whisk till it melts, then add the espresso powder
Bring to a low boil and allow to thicken, whisking almost constantly until thick
Pour two ounces into demitasse cups.
Top with a couple of pieces of fleur de sel.