Have you figured out your Thanksgiving sides yet? This weekend, I started thinking about what we're going to bring this year to the Bokelmans.
We've spent four of the last five Thanksgivings with the Bokelmans. Usually there is a talent show, of which their children always win (one year they did a fashion show with garments made out of recyclables, another year they re-made an entire Taylor Swift music video. I don't even know how they come up with this stuff!) This year we're headed back. I've been brushing up on Beethoven's 5th and am totally going to kick Olivia's butt (she's 6).
When I'm not practicing Beethoven's 5th, I experiment with different dishes. This one is always a winner, particularly if you're trying to steer clear of potatoes. Not so great if you're trying to steer clear of fat.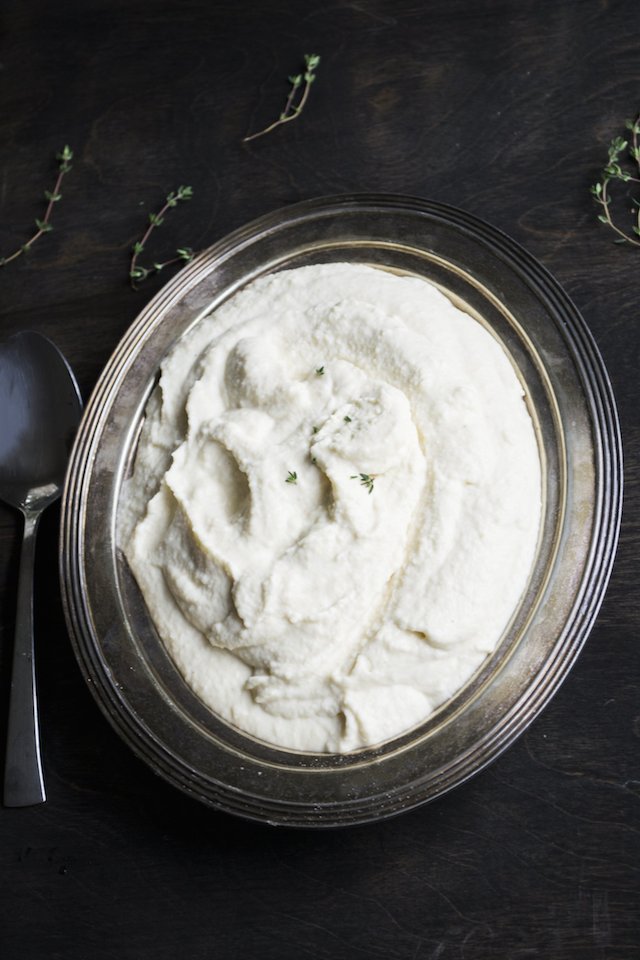 My Notes about Celery Root Puree
Don't try and use a vegetable peeler to peel this guy. Much better to use a knife. Here are instructions.
When the root is ready to be pureed it should have reduced down enough to just be covering the root. If there is still too much liquid in the sauce pan but the root is soft, pour off some of the liquid and reserve. It is easier to add liquid in than to boil it down.
That being said, if you do puree it and it's too thin, just continue to reduce it on the stove.
Celery root also goes by the name celeriac.

Celery Root Puree
Ingredients
3 lbs of celery root, large dice
1½ cups of heavy cream
1 cup of chicken stock
salt
Instructions
Peel celery root and chop.
In sauce pan combine heavy cream, stock and celery root.
Bring to a low boil, cook until root is soft when pierced with a fork, and liquid is reduced.
Puree until smooth. If puree is too thick, add a little half and half and puree again.
Season to taste.