Brian Regan's riff about the cranberry salesman who figured that he could mix his cranberries with just about anything in the grocery store underscores a truth.  Cranberries are a lot more versatile than many of us recognize. They can add unexpected zest to an otherwise pedestrian Thanksgiving. Today I share my take on the cranberry sauce recipe. Hopefully it does for your Thanksgiving table what the cran-man realized it could do for juice.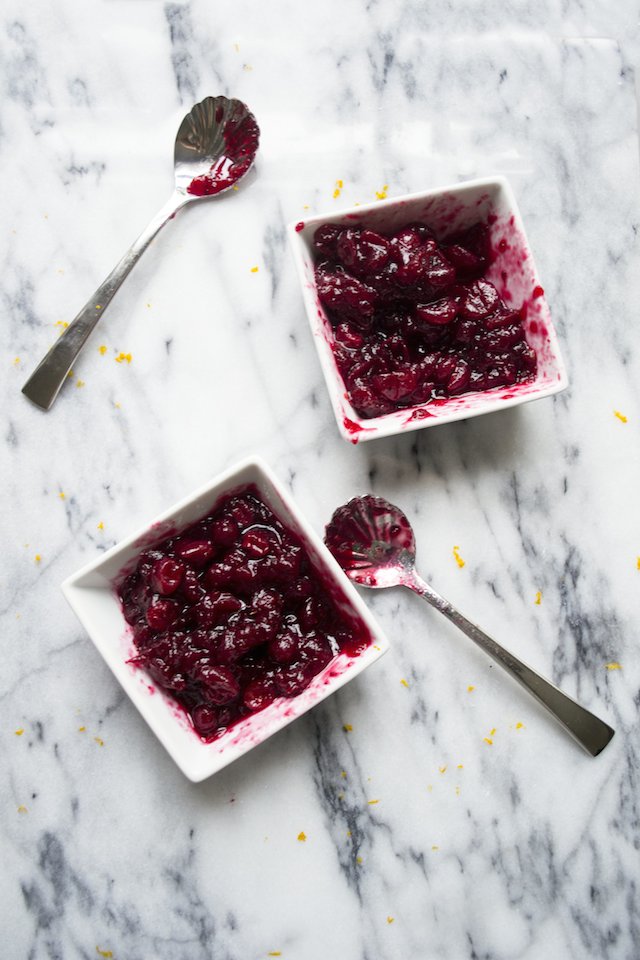 My Notes about My Cranberry Sauce Recipe
If you like your cranberry sauce tart, you can start out with only 1/2 cup of sugar and add more if necessary.
As the cranberries cook and get closer to being ready, they will pop. This is totally normal. You don't need to frantically turn off the stove and run for cover (like some people I know).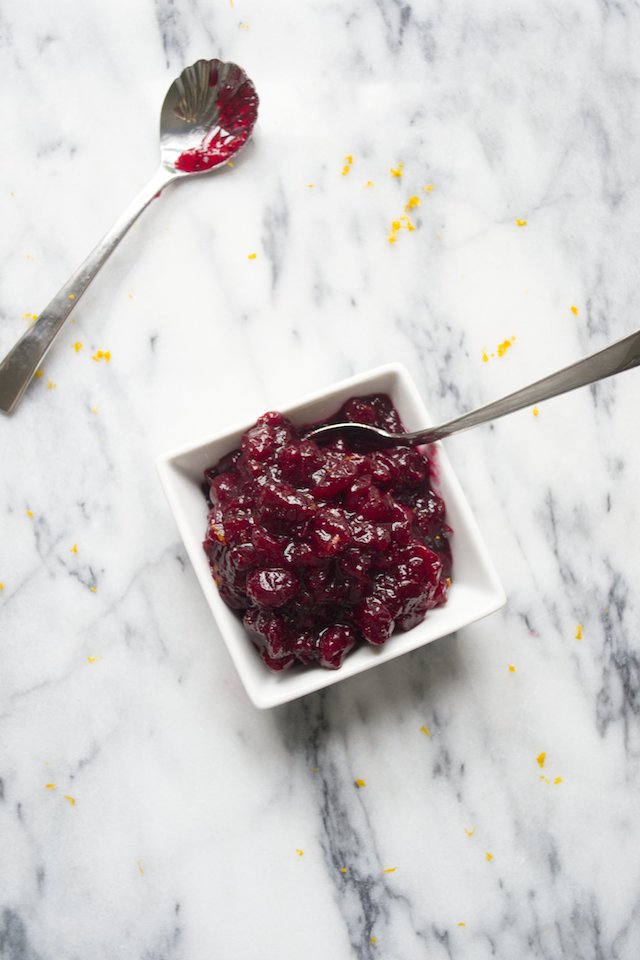 Cranberry Sauce with Petite Sirah
Ingredients
1 cup of petite sirah
1 bag of cranberries
1 teaspoon of orange zest
¾ - 1cup of sugar
½ teaspoon of fresh thyme, chopped
Instructions
Combine wine, cranberries and ¾ cup of sugar in saucepan. Bring to a boil.
Add thyme and zest and reduce to simmer.
Simmer for about 10 minutes, cranberries will begin popping.
When thickened and jammy, remove from heat and taste. Add remaining ¼ cup of sugar if necessary.
Serve while warm.